January 27th, 2022
Advertising is not cheap but it does work. That's why it's evolved over the decades from newspaper to radio, and television to digital. 
As advertising continues to evolve, we are seeing more ways to capture data. This data can be used to help us better understand customers and their buying habits, thus making our advertising campaigns that much more effective. 
In fall of 2021 Amazon Brand Lift beta was released.
What is Amazon Brand Lift?
Amazon Brand Lift is the latest tool to gather data that helps us understand the impact that ads have on consumers and how consumers perceive your brand.
This tool utilizes surveys that are answered by two control groups - those who have not been exposed to your ads and those who have been exposed to your ads. These studies look at metrics such as ad recall, brand awareness and purchase intent.
Requirements for Using Amazon Brand Lift
This tool is currently in beta form and only available to a limited number of brands who meet the following requirements. If you do meet these requirements, the feature is free to use. 
Must be in the United States

Must currently be running

Amazon DSP

campaigns for a minimum of 30 days

The budget for those campaigns must be at least $50,000
Amazon advises that all ad campaigns have a total of 2,000,000 impressions. This is to ensure that Amazon Brand Lift has enough samples to collect accurate data. 
How Does Amazon Brand Lift Work?
Brand Lift gives you access to create a study of consumers who have seen your ad and have not seen your ad. Amazon will survey participants through the Amazon Shopper Panel. This panel is an invite-only program where consumers are rewarded for completing short surveys and sharing receipts from purchases made outside of Amazon.com.
Creating a Study
To get started creating your first Brand Lift Study you'll need to log into your Amazon DSP advertising console. Then follow the steps below.

Select

Create Study

. 

Select

Brand Lift

from the dropdown menu and click continue. 

Next go to

Orders

. Here you will

Choose Orders

that you would like to include in your study. You can select up to 10 orders for each survey. 

Click

add

next to each order you'd like to include. Don't forget to verify that the ads meet Amazon's requirements. 

Lastly, click

Apply Changes

.
After you've started the process to create your first study it's time to add details. These details will help you review and compare your advertising performance, how it relates to your competition and so on.

Go to

Settings

, and name your study.

Select your

Benchmark Category

(a benchmark is a reference point that allows you to make a comparison). 

Enter a

brand or product name

. Be consistent with the name of the products you selected earlier when you choose the orders to include.

Enter a

brand or product category

. What are the most relevant words to describe your product (i.e. home decor, sweet snacks, etc.)

Enter two to four peer brands or product names into the

Peers

field. Think of your direct competition. The products or brands that your customers are likely to consider alongside your product.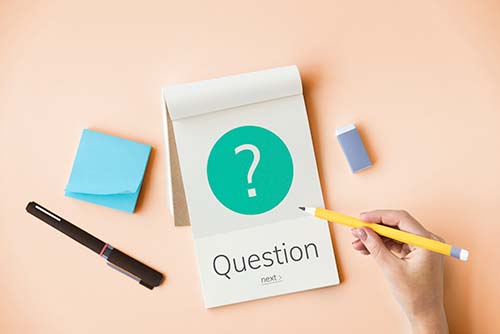 Now it's time to add the questions to your survey. The first question that you'll need to add is an Awareness question. This type of question will always be question one as it helps to prevent study bias. Questions that are relevant for your study will populate from the Settings and appear in the Preview. 
After your awareness question is added you will be allowed to add up to three more questions. Each question will need to have an objective (awareness, preference, favorability, attitudes, intent or ad recall).  
Lastly, it's time to submit your study for review. Most studies are reviewed within one week. You can check the status of your review in the Studies dashboard. 
Changes can be made to your study during the review process. Keep in mind that this may extend the time it takes for your review to be approved. After your review is approved, no changes can be made. 
What Happens After My Study is Approved?
After your study is approved it will begin running when feasibility is met. It can take more than 30 days to measure impressions delivered. Once enough impressions have been collected your survey will begin. 
Once these requirements are met the survey questions are sent out. The survey will run for seven days. The entire process is completed over rolling 30-day periods. This means that longer campaigns will receive results multiple times. 
What Do I Do With The Brand Lift Results?
First, you need to locate your Amazon Brand Lift study results. Once again, log into your Amazon DSP console. Click on Studies. Then go to the study you just ran on the dashboard and scroll to the Result column. Here you can download results. 
In this report you will see data that shows how effective (or not) your advertising campaigns are compared to your competitors. 
The Summary tab in your report download will provide you with the most important information. Under this tab there will be a chart that shows the absolute lift between the two groups of participants.

To claim that your ad campaign was successful, you should strive for a statistically significant lift. Two things are relevant to achieve this. 
The size of the absolute lift (Ad Exposed Response % - Control Response %)

The sample size
If any of your objectives have a negative or slight positive lift the summary will read, 'no lift deleted.' These results suggest that it would be best to review and adjust your campaign in order to increase positive results. 
The time and resources involved in digital advertising are growing, but so is that data. With this information we are able to build better ad campaigns. Taking the time to review your campaigns performance will only help you get better results in the long run. 
If you have any questions or are interested in starting a DSP campaign so you can then create a survey in Amazon Brand Lift, let's chat. 2022 is your year to be in the forefront of your selling category!