Amazon Account Management
Helping You Navigate the Amazon Marketplace
Why Hire an Amazon Account Management Agency?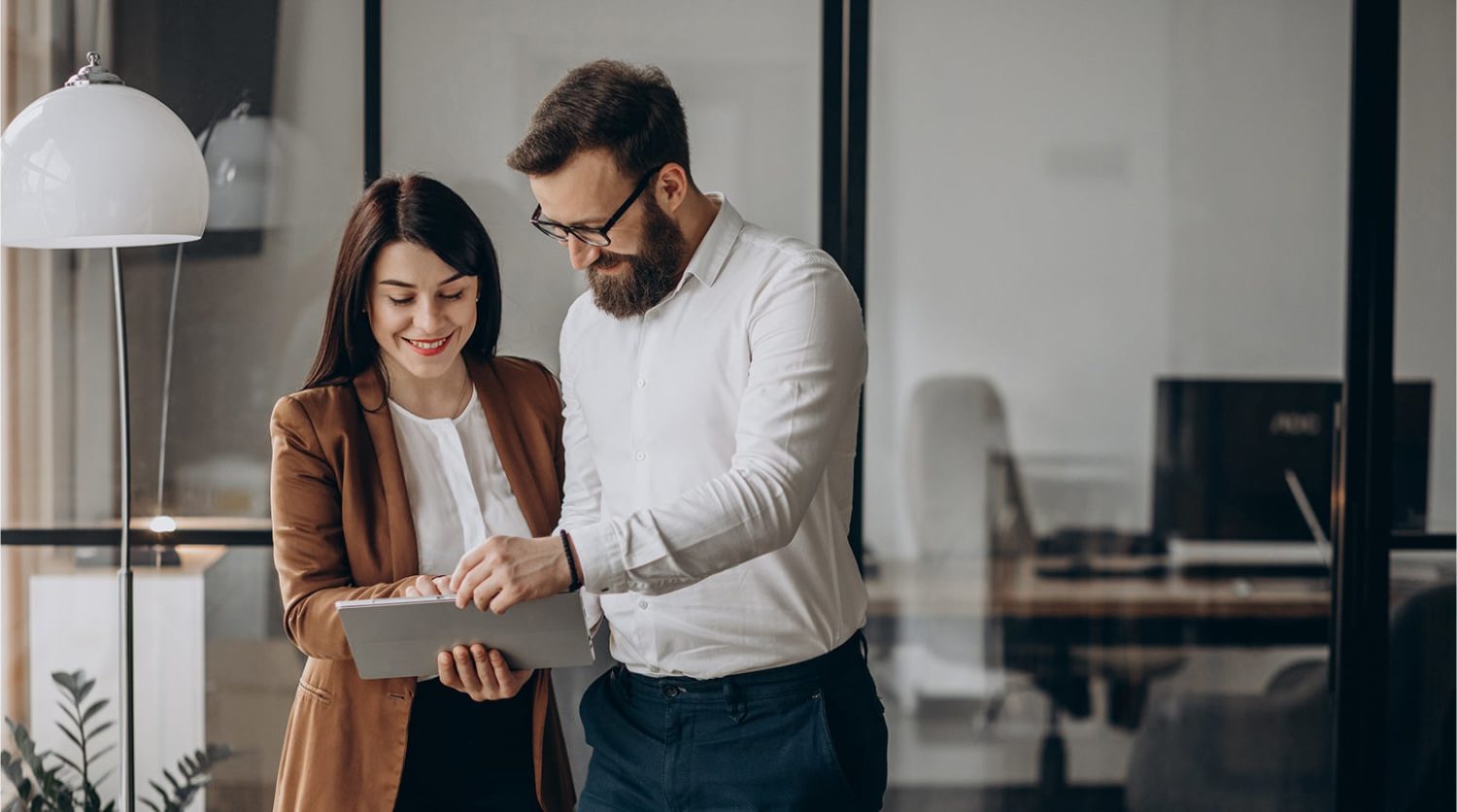 You know your business, but we know Amazon! We are deeply involved with Amazon on a daily basis, and we understand how to solve problems and find solutions to even the most unique challenges. Investing the effort and money into working with a leading Amazon seller account management agency like Awesome Dynamic saves you time, relieves your frustration and prevents lost sales.
Whether your Amazon account is a side job or your main business, successfully selling on this marketplace requires constant attention to detail and a high level of customer service. That's where we come in. Your dedicated Awesome Dynamic team will create custom-tailored strategies to help you meet your daily, weekly, monthly and annual goals. We perform weekly checks, set up and monitor your PPC advertising campaigns and respond to any negative seller feedback you receive. We are here to take the headache out of your Amazon business!
Selling on Amazon is time-intensive and can be intimidating. If you're constantly playing "catch-up" with your account or believe that you should be selling more, then we are here to help. Our specialists proactively optimize your product listing, write engaging content, perform regular PPC advertising checks, report inventory issues and more. If you are serious about succeeding on Amazon, you simply can't afford NOT to hire an Amazon expert!
Sales Increase to $7M After Rebuilding Brand Reputation
A manufacturer began selling on Amazon but, unaware of the complexities involved, neglected to stay vigilant of their seller account, and sales were falling short of expectations. After Awesome Dynamic took over account management, sales grew from $270,000 to $7,000,000 annually.
Amazon Seller Account Management Services
Our team at Awesome Dynamic has been offering account management services for Amazon, seller training, and seller consultant services for more than 10 years. In that time, we have helped brands across dozens of industries launch, revive, and grow their Amazon businesses. Whether you're big or small, an Amazon veteran or novice, or a first- or third-party seller, our Amazon Account Management Agency gives you the tools and expertise you need to:
Chart your course
Optimize your profitability
Monitor and maintain your Amazon account
Free up your time
Develop a strong brand identity
Our Amazon Marketing Consultants work collaboratively with each and every client. Improving your Amazon sales requires your involvement. Only by working together can we leverage Amazon's popularity! In the end, you'll save both money — from the ability to sell more products more quickly — and time — time that you can use to focus on your business objectives.
Are You New to the Amazon Marketplace?
If your established business has the inventory and budget to sell on Amazon, but you haven't yet begun, then you're in the right place. Amazon is such a vast marketplace that new sellers can be quickly overcome by their competitors who have already established a strong reputation. Thankfully, there are Amazon channel management services that can help — and we know them all!
Our full-service Amazon Account Management Agency is well-versed in the ins and outs of Amazon sales and can work with you to achieve real results. Getting started is easy with a complimentary consultation that reviews your goals and determines which Amazon account services are right for you. This no commitment call gives you the opportunity to meet with an expert from our team, learn more about what we do, and determine if our services and expertise would be beneficial to your growing business.
Our Amazon account management starter services include:
Account setup
Inventory management
Position strategy
Product listings build out
Creative asset development
Training
… and more!
"The Awesome Dynamic Team is just that, awesome! They've helped us evaluate our listings and improve where improvement was needed. They are professional and helpful, as well as extremely efficient."
— Carlyn
"Great people to work with ... helped us gain good increases in sales and understand Amazon culture."
— John
"Since we started working with Awesome Dynamics, they have been really helpful and helped us grow our business."
— Jessica
Amazon Account Management Services for All Types of Sellers
Amazon is an ever-growing, ever-changing platform, providing businesses with a wide range of options for selling and marketing their branded products. From Amazon pay-per-click account management to developing cutting-edge creative content, we do it all. Our complete menu of account management services covers the full gamut of selling opportunities, including hybrid models. Together, we help pinpoint the best options for your business.
Account Management for Amazon Vendor Central
If you've been invited to sell directly to Amazon as a distributor or manufacturer, an Amazon Vendor Account Manager can help you manage your product portfolio and maintain a strong relationship with Amazon. To get your Amazon Vendor account in great standing, we help with:
Account setup
Brand registry
Product images
Monitoring
… and more!
Account Management for Amazon Seller Central
If you sell directly to the public via the Amazon marketplace, our account management company oversees and reports on the progress of your sales while optimizing your position in relation to your competitors. We review your Amazon seller account to determine the best:
Shipment process management
Product positioning
Optional one-on-one training sessions
Brand reputation management
… and more!
Is Amazon Simply One Tool Among Many?
We understand that Amazon may be one of many tools you use to help grow your business. Whether it's your primary platform for conducting business or simply supports your brick-and-mortar store, having a detailed channel management strategy is important. Regardless of how big or small a role it plays in your business, Amazon can have a big impact on the overall health of your company.
Our Amazon Account Management Agency takes a broader view. No matter how many marketing channels you pursue, all are important components in the success of your business. No single channel can be ignored for long without impacting the business, so maintaining the health of your Amazon account is vital to the success of your entire company.
Our Amazon strategic account services are just what your ecommerce business needs! We manage Amazon account activity and develop a program to help you succeed in this unique marketplace while keeping your other business channels and strategies in mind.
With Amazon, One Size Does Not Fit All
Amazon customers have unique needs, shopping habits, expectations and other characteristics that differ from those of brick-and-mortar consumers, and even general online shoppers. An Amazon Account Manager service can help you determine what those unique characteristics are and put together a plan with goals, marketing strategies and content tailor-made specifically for Amazon shoppers.
Amazon has unique strengths, opportunities and challenges that need to be considered when setting your goals for the channel. If you are trying to reach an objective that is at odds with the platform's strengths, you'll never get the results you desire. Our Amazon seller account managers are intimately familiar with the nuances of the platform. They work closely with you to discuss, perhaps even to establish your goals, and determine where your objectives best align with Amazon's strengths.