July 19th, 2021
Helping Seller Central Get Reviews
You may have heard about Amazon Vine, but what is the program all about? Never fear! Your favorite Amazon experts are here to answer all of your burning questions. Read on to learn more about the Amazon Vine review program
---
How Does the Amazon Vine Program Work?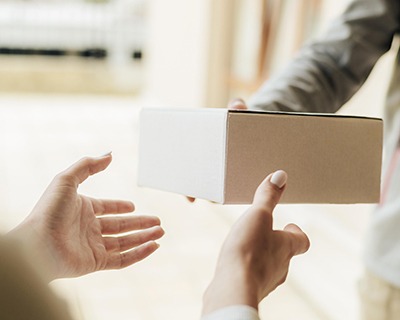 The Amazon Vine Program allows a seller to enroll products with little to no reviews in an effort to gain honest and unbiased reviews from Amazon's group of Vine Voices. Amazon's Vine Voices are selected by Amazon and comprise a group of the most trusted reviewers.
Their job is to post opinions about new and pre-release items that will help their fellow customers make informed purchase decisions. Only the most trusted reviewers, based on their reviewer rank, are selected by Amazon to help generate reviews.
Amazon provides Vine Voice members with free products that have been submitted to the program by participating sellers. Then, the Vine Voice will submit an honest review of the product that they have received.
Vine reviews are the independent opinions of the Vine Voices, and sellers cannot influence, modify or edit the reviews. Amazon also does not modify or edit Vine reviews, as long as they comply with their rigorous posting guidelines.
You can identify a Vine review by the green text stripe stating that it was a free product review above the actual review.
---
How Are Amazon Vine Voices Selected?
Currently, Amazon Vine Voices is an invitation-only program. Vine Voices are selected based on several criteria. Primarily Amazon focuses on the helpfulness of their reviews as judged by all other customers and by their demonstrated interest in the types of products that are featured in the program. Customers who consistently write helpful reviews and develop a reputation for expertise in specific product categories are most likely to be invited into the program.
---
Are Vine Voices Expected to Write Only Positive Reviews?
No. Amazon always welcomes an honest opinion about the product – whether that is a positive or negative one. Regardless of whether or not the review is positive or negative, all Vine reviews must conform to Amazon's posting guidelines.
Once a review is submitted, Amazon customers are then able to vote on the helpfulness of the Vine review, just like they can for any other review.
---
Benefits of the Amazon Vine Program
It's no secret that glowing reviews are important to any seller's success. Reviews help shoppers gain valuable insight when shopping online and aids in the decision making process.
Most Amazon customers largely depend on the reviews when shopping on Amazon. This is partially because word-of-mouth reviews are so powerful. It is also because they cannot see or touch the products physically, and therefore having an abundance of reviews helps build the credibility of the product while boosting sales.
Amazon Vine program is beneficial to new listings that desperately need reviews. It is also tailored to help fledgling product listings gain the traction they need to start generating sales.
Reviews have been proven to help boost sales but they are not always easy to get. That is one reason why this program is helpful for businesses wanting to grow on Amazon. Additionally, reviews help your ranking and a higher ranking will give you better exposure.
---

---
Amazon Vine Program Eligibility
When it initially launched, the Amazon Vine program was geared to helping Vendors ramp up sales and advertising on new products. However, since 2019, the Amazon Vine program is also being offered to Sellers who meet the required criteria.
As of May 2021, Amazon changed the program slightly by choosing to pull products from the inventory that sellers already had on hand. The Vendor or Sellers will then fund the Vine-enrolled units.
Prior to this change, Amazon was asking Vendors and Sellers to send Vine units to a Vine fulfillment center at the time of enrollment.
For more information on the requirements to get started, read on!
---
Requirements, Restrictions and Exclusions
Business Requirments
A professional Amazon Seller Central account must be opened and established.
The brand must be registered via Amazon Brand Registry.
The products must be enrolled in FBA (Fulfillment by Amazon) to qualify.
Product Requirments
Must have fewer than 30 reviews on the product detail pages.
Must be available via FBA in 'New' condition.
Inventory needs to be in stock.
Product listing must be fully optimized to include all required image(s), a title, bullet points, and a description.
The item must already be launched at the time of enrollment.
Product Restrictions and Exclusions
No adult products are allowed.
Products will be excluded if Amazon has to bundle multiple products for delivery and review.
Product will not be allowed if it does not correspond to the exact product listed on the FBA offer.
Products that would require an Amazon Vine reviewer to separately order another product to conduct a review is not allowed. However, accessories for widely-owned products such as iPhone or Android devices are permitted.
---

---
As always, with Amazon there are specific guidelines that need to be followed when applying to participate in the Amazon Vine Program. In addition to the business and product requirements, there are a few more important restrictions to know about before enrolling a product in the Vine program. We'll break down these restrictions below.
---
How Much Does Amazon Vine Cost?
The fees to participate in the Amazon Vine program will be presented when you start enrolling your product(s) with the online enrollment tool. Unless you are a seller who has previously established an agreement with Amazon and set applicable fees to enroll your products.
Amazon does charge an enrollment fee across all categories. This fee is based on the parent ASIN, which means you can have multiple variations under this ASIN and still pay the $1,750 USD.
All regular storage fees that are included with selling your products via FBA will still be in effect when you enroll your product(s) in the Amazon Vine program. This is because you will still need to store all your products at an Amazon fulfillment center and ship FBA to participate in this program.
---
What's New in 2021 for the Amazon Vine Program?
Streamlined and Simplified Fulfillment
Instead of requesting that sellers send Vine units to a Vine fulfillment center at the time of enrollment, Amazon will now use the inventory they already have on hand in FBA. The Vendor or Seller will be expected to fund Vine-enrolled units. This means no more Vine labeling, no more lost units or delays in transit. With this new fulfillment flow, Amazon will bill you for the price of the units they ship to Vine Voices.
Parent ASIN Enrollment Feature
Vendors and Sellers will now be able to enroll up to 30 units of a parent ASIN to the Amazon Vine program. In addition to this, they will also be able to specify which variations they want to add to the enrollment. Vine Voices will then select their preferred variation. This eliminates the guesswork and ensures that the Vine Voice receives exactly what they wanted.
Updated Enrollment Fees
Amazon will charge you based on the number of parent ASINs enrolled in Amazon Vine. This means that you can have as many variations as you like enrolled! In addition to this update, Amazon is standardizing the enrollment fee across all categories to charge $1,750 USD per enrolled parent ASIN.
Brand Ownership Requirements
In order to participate in Amazon Vine, a Seller or Vendor must be registered in Amazon Brand Registry. This means that you must be the brand owner for the ASIN you are trying to enroll in the program.
Expanded Item Eligibility
Amazon has also branched out in terms of item eligibility by leveraging existing inventory across the entire Amazon fulfillment network. This means that a seller will receive more support for heavy-bulky and hazmat items, and face fewer restrictions based on item attributes. As long as the units are already within Amazon's network, they are eligible for enrollment in Vine.
Updated and Enhanced Design and Usability
Amazon has also improved the Vine experience by updating the program with helpful new pages, more up-to-date designs, and overall, a better flow. Now, Amazon provides key information within the Vine tool, and includes "tool tips" to help explain what each field means
---
A Few More Details About Amazon Vine Program
There is No Guarantee - But Don't Let That Deter You!
While the Amazon Vine Program offers the ability to generate reviews on your behalf for products that have little to no reviews, they do not guarantee the reviews. If a reviewer receives your item and does not review it, the item will not be returned.
It is important to note that Amazon does do it's due diligence in vetting the reviewers (Vine Voices) allowed in this program and they have strict criteria for consumers to be Vine Reviews. In our experience, the reward far outweighs any potential risk, and any review that you garner from the Amazon Vine program brings you one step closer to a  higher rank on Amazon.
Be Aware of the Review Limit
Once the review count on the product detail page reaches a total of 30 reviews, the product will then be unenrolled from the Amazon Vine Program. This happens regardless of how many Vine Voices receive the product or leave reviews during the enrollment period.
Choose Your Inventory to Be Reviewed
When enrolling in the Amazon Vine Program it's important to note that currently there is a limit of five SKUs at a time. Take a look at your products and see which ones need reviews (remember, only products that have zero or fewer than 30 reviews are eligible).
---
Value of Reviews
The quantity and quality of your reviews of your reviews are important to your sales and potential growth on Amazon. Research shows that more than 80% of consumers say they value online reviews as much as they do a recommendation from a friend.
Amazon understands the power that the reviews hold in helping a shopper make a purchase decision and uses that information to assess sellers. It does this in two ways: seller ratings and product reviews. The product reviews are most important because listings with 4-star reviews and above tend to rank the highest in search results.
---
At the end of the day reviews will help your product listings on Amazon and are an important factor in consumer sales as well as your Amazon ranking. Let our team of experts help guide you through the Amazon Vine Program or help you determine other avenues to consider pursuing when it comes to generating reviews.