Amazon & Walmart Seller Resources
Articles to Enhance Your Ecommerce Knowledge
Learn the best methods to improve your listing on Amazon and gain visibility. Amazon has revolutionized the retail industry, granting sellers the ability to tap into a nearly limitless global market. If you want to see and be seen, this is the place to do it.
Amazon listing optimization is the process of improving Amazon product pages to help improve organic rankings and sales. How do I optimize my product listing?
Let's break down the basics and help you compare these top three Amazon fulfillment options: Seller Fulfilled Prime, Fulfillment by Amazon (FBA) and Fulfillment by Merchant (FBM).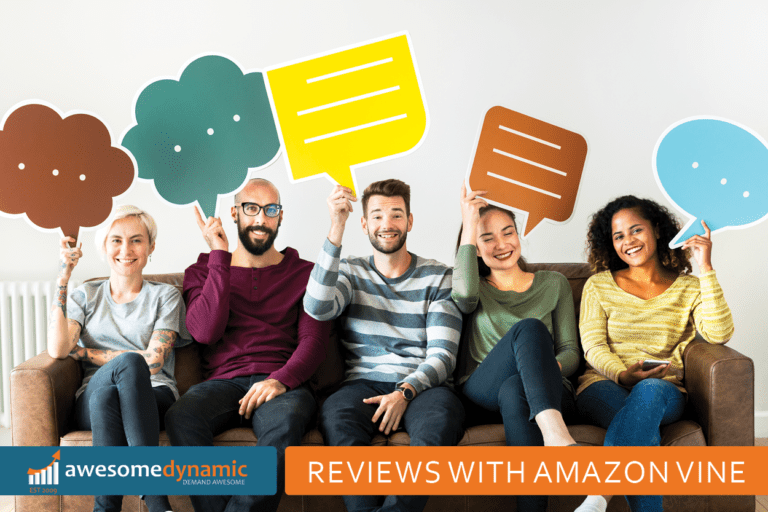 Grab Your Free Consult Helping Amazon Seller Central Sellers Get Reviews You may have heard about Amazon Vine, but what is the program all about? Never fear! Your favorite Amazon experts are here to answer all of your burning questions. Read on to learn more about the Amazon Vine review program How Does the ... A Look Inside Amazon's Vine Program
Choosing the right campaigns, setting your budget, and knowing when and where to increase your efforts can be the deciding factor in your success on Amazon. Enlisting the help of an Amazon agency can demystify the process and accelerate progress. This means less time spent figuring out what works best for your brand. An Amazon advertising agency can assist you in setting goals, determining a budget that's appropriate for you, and creating more effective campaigns.
Why sell via Amazon Seller Central Europe? Amazon Europe is significantly larger than Canada or Mexico. Plus, Germany and the UK represent the largest ecommerce countries in Europe and each comes with its own benefits for Amazon sellers.
Staying in the know about Amazon's ever-fluctuating policies and trends can be time-consuming. For Amazon sellers, account management services can improve workflow and allow you to focus on day-to-day operations.
There are a few foolproof strategies that give you the upper hand you need to succeed. Winning the Amazon Buy Buy is a great place to begin. To get started, you need to understand the Amazon Buy Box algorithm and how to make it work for you.
Amazon conversion rate optimization (CRO) is the practice of increasing the percentage of visitors that actually complete a sale. Optimizing your CRO makes it easier for you to reach your target audience through keywords, copy, videos, and photos. This, in turn, can contribute to a higher sales rate.
Before you get started,  there is one last decision to make: are you better off selling on Amazon Seller or Vendor Central? While Vendor Central is an invite-only program, if your performance exceeds Amazon's expectations within the first few months, an invitation may be on its way. Seller Central doesn't require an invite to get started. Whether you stick to Seller Central or embark on the Vendor Central journey, Amazon is bursting with potential business opportunities for you as a seller.  Not sure which option is right for you? Our team of Amazon experts are here to help you navigate the many features of the Amazon platform no matter which "Central" you choose.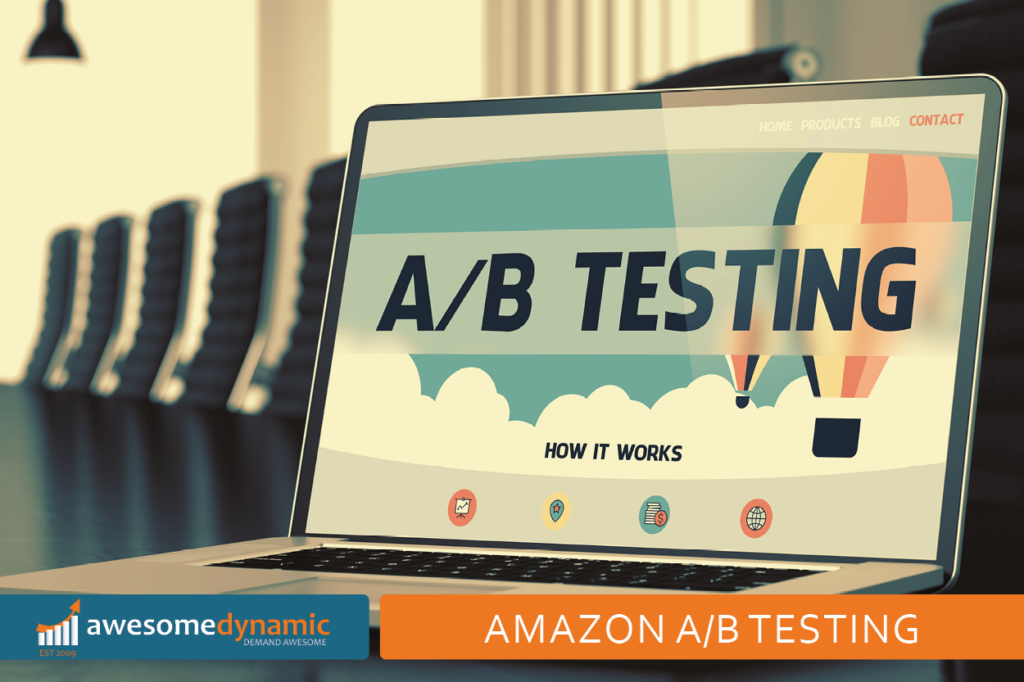 Knowing who you are selling to on Amazon can make the difference between failure and success. Fortunately for sellers, the Amazon Manage Your Experiments Tool can give you the real-time data you need to succeed. Gathering that in-depth information and understanding of what works and what doesn't allows you to create product listings and advertising strategies targeted to the right audience. Ultimately leading to happy customers and consistent conversions.
Everyone loves a deal. So much in fact, that it's been proven that discounts and coupons drive sales, recruit new customers, and boost profits. From bundles to BOGO and beyond, ecommerce sellers consistently flock to this foolproof marketing strategy to get an edge on the competition.  While Amazon offers several types of promotions and discounts, the Lightning Deal is one effective way to snag new customers and keep them coming back for more. These limited-time promotions promote a sense of urgency in shoppers who must complete their purchase before the clock runs out.