Amazon & Walmart Seller Resources
Articles to Enhance Your Ecommerce Knowledge
If you're selling on Amazon, you know that returns are inevitable. Even when you've got a great product and are raking in sales, shoppers may skim your listing and miss key features, make impulse purchases, or find a better price elsewhere. What appears to be a success can quickly turn into a headache. Developing a ... 5 Ways to Lower Your Amazon Return Rate in 2023
Boost Your Amazon Conversion Rate With each new year, there comes a refreshed set of goals and updated challenges to address. Every year has its ups and downs. That's why it's important to take the time to reflect on our successes as well as our less-than-shining moments. One way we can analyze our businesses is ... How to Boost Your Amazon Conversion Rate in 2023
Keeping your Amazon account in good standing may be a time-consuming process, but the alternative certainly isn't pretty. Poor account health can result in suspensions, which disrupt your selling privileges indefinitely and brings sales to a halt.  With invisible listings, sellers have to hustle to find ways to resolve their issues and bounce back from ... Amazon Account Health Assurance: Avoiding Suspension & Maintaining a Healthy Account
An Amazon Brand Store is a multi-page website hosted by Amazon with a unique URL and links directly to product pages. It's perfect for showcasing a brands' products in detail with more flexibility to add visual elements like images and videos, and additional space for added text. 
It is no secret that eye-catching images and dynamic visual content is pivotal for any ecommerce business in order to convert browsers into buyers. This is why we are excited to announce that Amazon now allows all brand-registered Amazon sellers in the United States to add product videos to their listings. Needless to say, the ... Convert Browsers into Buyers: Amazon Product Videos
Managing your Amazon Seller account can be a time-consuming practice, especially when you don't spend the day at a desk. If you're on the go or looking to streamline your routine, the Amazon Seller App is a no-brainer.  This app is the gift that keeps on giving, making third-party tools a thing of the past ... The Amazon Seller App: Manage Your Account on the Go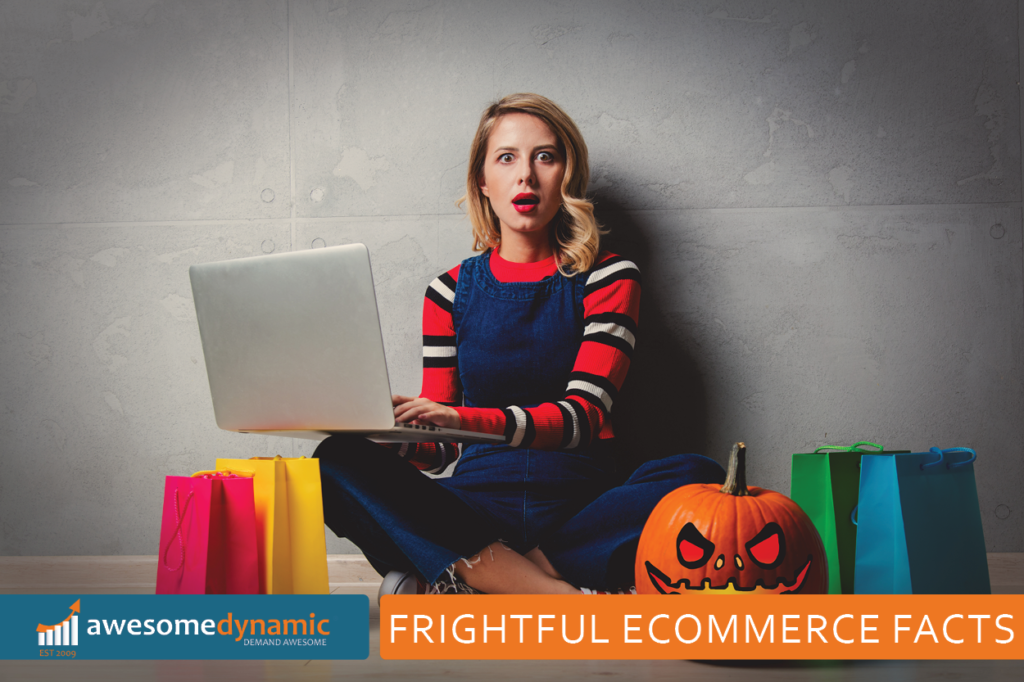 Since childhood, many of us have been drawn to the kitschy horrors of Halloween. From fake blood to fog machines and blow-up representations of the undead, there's a sort of delightful terror that many of us are drawn to as October comes to a close.  Ghouls and ghost stories aside, it feels like a time ... 13 Frightful Ecommerce Facts for This Spooky Season
Walmart rich media creates a more immersive shopping experience with an image gallery, product spins, videos and comparison charts.
Do you initially gravitate toward images when shopping on Amazon or other ecommerce websites? Turns out, you're not alone!  Our brains process images 60,000 times faster than text, and around 90% of the information we absorb is visual.  If you take the time to look around, you'll surely find that the most successful Amazon sellers ... 2022 Guide to Taking Better Amazon Product Images
Trying to find a reputable and trustworthy Amazon consulting team to help your ecommerce business grow has become a daunting task. Over the past few years Amazon consultants have been popping up everywhere. While some have the expertise, knowledge and portfolio to back their claims, others leave their clients hanging. It's hard to know who ... How to Find a Top Amazon Consultant Who's Worth the Investment
Amazon Marketing Strategy in 5 Steps Amazon is continually growing, and each year looks a bit different. It's no secret that Amazon has been a top choice for ecommerce sellers to share their catalog with the world. However, with that popularity also comes competition. Additionally, more shoppers are choosing to stay home and shop online ... Planning Your 2023 Amazon Marketing Strategy
Being an Amazon seller certainly has its perks, like the excessive amount of Amazon reports at your fingertips. Once you've established a presence, you've set the stage for endless opportunities and tremendous growth.  The world of ecommerce can feel overwhelming, so having reliable tools to gauge your business performance and help keep you on track ... Put Your Amazon Reports to Work: How to Leverage Your Data