January 24th, 2023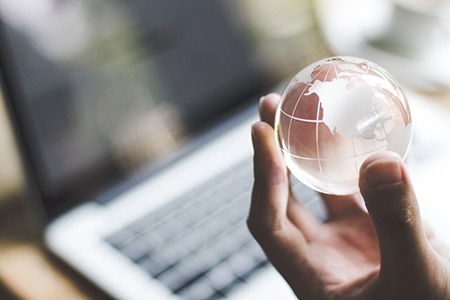 It is no secret that increasing your business to reach the international consumer can give your business the boost it needs to succeed. With Amazon's constant expansion to more and more countries outside of the USA, choosing to sell internationally is a smart move for many sellers.
Amazon makes the process easier by taking care of shipping and customer service through FBA. They also allow you to enter a market quickly, without having to spend a lot of effort in building trust.
The Amazon brand paves the way for global sales.
Changes for International Amazon FBM (Seller-Fulfilled Orders)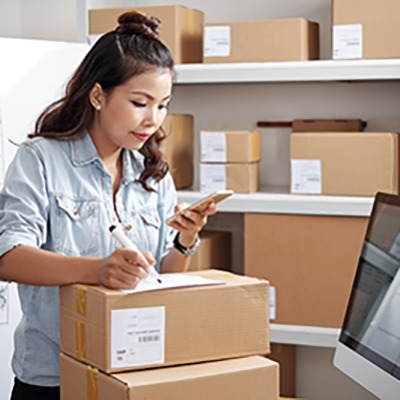 As of May 25, 2021, sellers who fulfill customer orders in the US from a country outside of the US, must provide a valid US return address (for items under $25). This address will be used by Amazon to generate the prepaid return labels for customers on eligible return requests.
There are a few options to help you overcome this obstacle:
International sellers with a default US return address:
You must use Amazon's prepaid returns service. You are required to issue refunds within two business days of receiving the returned item.
Or you can offer a full refund without requesting the item to be returned. Otherwise known as returnless refund.
International sellers without a default US return address:
Automated returnless refund will automatically be issued to the customer for items equal to or under $25 without requiring the item to be returned.
For items above $25, you may offer a full refund without requesting the item to be returned.
Sellers may provide their own prepaid return mailing label request from the stores in which you are selling.
Enroll with a service provider either from the Returns Provider program or the Solution Provider Network. Using the US domestic return address established as part of your use of a service provider, you will automatically be enrolled into the Amazon Prepaid Return Label program.
If you do not offer any of the above return methods within five days of a return request, Amazon may refund the customer on your behalf and charge the amount to your seller account.
Expand Your Sales with Amazon Global Selling
Extending your reach to markets outside the United States can give your Amazon business the boost that it needs to thrive on the platform. Whether you are familiar with international selling or have never done business across borders before, Amazon strives to make global selling easy.
At Awesome Dynamic, we can help you navigate the world of Amazon Global Selling to determine whether or not expanding your sales to international markets is a smart strategy for your business. Let's connect.
---
Expand Your Reach Globally
This compact guide gives you a quick reference to better understand how to sell on Amazon all around the World.
Download Your Amazon Global Selling Guide
---
Why You Should Consider Selling Internationally on Amazon
Amazon Global Selling offers several clear advantages, most notably:
Leverages the power of Amazon's trusted, global brand to boost your international sales
Grows your business by reaching millions of new customers via Amazon international marketplaces
Improves your cash flow and reduces low sales periods by taking advantage of peak seasons in other countries
While these benefits may make Amazon Global Selling seem like a no-brainer, it's important to keep in mind that each of Amazon's 12 international marketplaces has their own barriers.
Despite these obstacles, the benefits of cross-border commerce outweigh the startup costs for most businesses. Check out our full Amazon Global Selling guide today!
Amazon Global Marketplaces
Europe:
Asia-Pacific
Middle East
Americas
You will need an individual seller account for each country – with an exception of Unified accounts for the following marketplaces:
Europe (UK, Germany, Spain, France, Italy, Netherlands, Poland, Sweden and Turkey)
North America (Canada, Mexico, and the United States)
Once you have signed up in one of these online marketplaces, you will gain automatic access to all the other countries that are included in your Unified Account.
How to Create an International Listing on Amazon
Good news! Creating an international listing does not differ from creating any other Amazon product listing, and the same process can be followed.
Amazon offers a special tool called "Build International Listings", which is one of the smartest and most efficient ways to manage your catalog across all marketplaces.
When you link your products between your native marketplace and global marketplaces, this feature can help you create listings instantly, reflect pricing changes automatically from your native marketplace, and can monitor fluctuations in the exchange rates.
If your product is new to the Amazon catalog, then you will have to create a brand new product listing.
On the other hand, if you already have existing product listings, then you can simply create your international listing using those attributes.
Additionally, if you have a robust product catalog, you can create product listings in bulk by uploading via a flat file onto any of Amazon's marketplaces.
If you are curious about expanding your reach into global markets but would like to have more expertise on your side, let's chat.