June 23rd, 2021
Guest Post: Becky Trowbridget, eComEngine
---
Boost Amazon Reviews in 2021
This is the busiest time of year for many Amazon sellers. As your order volume increases, you need to have a strategy in place to request reviews. Recent and relevant reviews can help drive conversions for your products. Reviews also increase your product visibility in the Amazon search algorithm.
Think you already have enough reviews? Think again! 73% of consumers only pay attention to reviews received in the last month. Review recency is also important to Amazon.
Here at eComEngine, we saw a 32% increase in positive reviews in the week following Prime Day compared to the previous week. We expect a similar (and possibly even higher) boost in reviews from the peak holiday season as well.
You know you need to get Amazon reviews to continue to grow your business, but maybe you're unsure of the best way to do so or you're concerned about violating Amazon guidelines. Keep reading to learn exactly what you need to do to boost reviews on your holiday sales and throughout the year!
---
Consider the Buyer Experience
Before you start requesting reviews, first think about how buyers experience your business. Are your listings accurate? Do you need to add stronger descriptions or improve your product images? Are there frequently asked questions or buyer issues that could be answered in your listing description?
It's important to provide a detailed and accurate listing, since buyers can't physically inspect your products to get an idea of the item quality, color, and other important details. Make sure your Amazon product listing explains everything a potential buyer would want to know about your product.
A detailed listing supports your review strategy by ensuring that buyers know exactly what to expect when they receive your product. We've seen plenty of negative reviews that could have been avoided by simply including better descriptions of the way, for example, apparel is sized, what electronics are compatible with, and how specific colors look. A shopper looking for something gold isn't going to be happy when it shows up with more of a rose gold shade. This specific information, along with higher-quality product images, can help show and tell shoppers what they need to know
This is important all year round, but particularly in the holiday season when many shoppers are purchasing gifts for others. Ideally the recipient will love your product, which may encourage a positive review from the buyer that was helped along by your review request. Making sure the buyer understands the value of your product, as well as important details like item dimensions, can increase the likelihood that the gift is well received.
Having a great listing can boost your reviews by bridging the gap between what buyers are seeking and what your product provides. Your listing should enable buyers to make an informed decision while shopping.
---
Two Easy Ways to Request Reviews
The best way to boost your reviews is simple: ask for them. However, it's important to understand how to request reviews without violating any Amazon policies.
Amazon understands that reviews are incredibly important to buyers and sellers alike. Because reviews are so important to the Amazon ecosystem, there are several policies in place to help keep the Amazon review system healthy. Whether you request reviews directly from Seller Central or with a third-party tool, it's your responsibility to understand and follow all of Amazon's guidelines for communicating with buyers and requesting reviews.
You can send review requests through Amazon Buyer-Seller Messaging or the Request a Review button. These are two different messaging systems, so be aware that you should not send requests to the same buyer from both systems. Buyer-Seller Messaging allows you to tailor your request to your specific product or brand, while the Request a Review message is sent directly from Amazon and cannot be customized.
The Amazon Communication Guidelines were recently updated. Proactive review requests are allowed, but these messages must be sent within 30 days of order completion. The messages also need to include the Amazon order ID and be translated into the buyer's language of preference.
The Request a Review message can be sent from the Order Details page in Seller Central or through scheduled automation with software like eComEngine's FeedbackFive. This message is always compliant with Amazon policies because it is sent by Amazon. If you have previously been restricted from sending Buyer-Seller Messages or simply want a "set it and forget it" solution to requesting reviews without risking account restrictions, this is a great option. Amazon has created a message that is designed to get results while keeping your account safe.
Of course, you still have the option to send a more tailored review request through Buyer-Seller Messaging. Do not send more than one request per order, never incentive a buyer to give you a review, keep your request neutral, and do not attempt to divert unhappy customers to contact you instead of leaving a review. Get to know Amazon's customer review policies and the latest updates to the Communication Guidelines to ensure your request doesn't violate any review or communication policies.
---
Learn From Your Reviews
Reviews provide incredible insight into the customer experience with your product. Sure, getting five-star ratings feels great, especially since you have very little direct interaction with buyers in an online environment. But are you using your Amazon reviews to continue to benefit your business?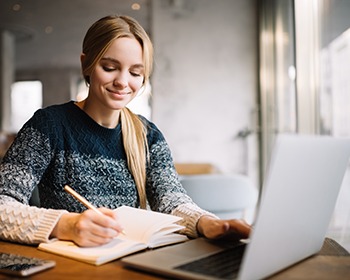 Monitor your reviews for mentions of favorite features, suggestions for improvements, and any concerns noted by buyers. Use this information to improve your listing, consider changes to your product/packaging, and understand where more clarity is needed. For example, if you receive negative reviews that mention difficult product instructions, you can make improvements or consider creating a product video for your listing that shows how easy it is to use your product.
---
Bonus Strategy: Consider Enrolling in Amazon Review Programs in 2021
If you recently launched a product, consider enrolling it in the Amazon Early Reviewer program. You'll pay a small fee and Amazon will encourage customers who have purchased your product to leave a review. You can get up to five reviews with this program, and you will not be charged until after the first review is received.
The Amazon Vine program can also be a good option if you have a brand registered product. Vine reviewers are selected by Amazon and these reviews tend to carry a lot of weight with buyers. However, enrolling in this program can be costly and you must provide free units for Vine Voices to review.
Both Amazon programs offer additional ways to request reviews without risk of violating any policies. If you're looking to boost your reviews, these can be great options to consider. They do take time, but as you look ahead to next year these can be great additions to your Amazon review strategy.
---
Make the Most of Your Holiday Sales
Requesting reviews for your holiday orders can help your products perform better in Amazon search results well into next year. Remember, you can only send a review request within 30 days of the order completion date.
Using a tool like FeedbackFive makes it easy to send and manage review requests, whether you want to use Buyer-Seller Messaging or Request a Review. You can also see the impact each campaign has on your reviews with campaign-level analytics.
Get even more strategies for boosting your Amazon reviews in eComEngine's free guide!
---
Becky Trowbridge is the Content Strategist at eComEngine. Her mission is to empower Amazon sellers with the information they need to be successful in a competitive market. When she's not writing or managing content, she enjoys spending time outdoors, trying new recipes, and reading.