Amazon & Walmart Seller Resources
Articles to Enhance Your Ecommerce Knowledge
Did you know that Prime Day 2022 marked the biggest event in Prime Day history for Amazon's selling partners? More small and medium-sized businesses saw their sales outpace Amazon's retail business.  Prime Day has been leaked by news sources but not Amazon. While the date hasn't yet been confirmed, sellers should expect Prime Day to happen on or around Tuesday, July 11 - Wednesday, July 12, 2023. 
If you're an Amazon seller, you know that it takes quite a bit of behind-the-scenes work to get a listing up and running. What seems simple and intuitive to shoppers often requires strategic planning.  Whether your product line consists of 10 products or 100, allowing buyers to preview their options without having to scroll through crowded search results is a great way to improve their shopping experience.
In 2023, almost every successful brand you see sells their products on Amazon. From up-and-coming third-party sellers to established companies looking to expand their customer base, the world's largest online marketplace recruits around 3,700 new sellers every day.  With a staggering track record, 200 million customers worldwide, and a constant influx of new brands popping up on Amazon daily, it may be time to consider whether selling on Amazon can be profitable for you. 
How to Sell on Walmart Marketplace To succeed as an ecommerce seller in 2023, you have to think outside the box. It's more important than ever to get creative, evolve with the times, and branch out in search of new opportunities.  As Olympic gold medalist, Jackie Joyner-Kersee said so concisely, "It's better to look ahead and prepare, than to look back and regret." 
Selling on Amazon gives many brands an opportunity they never could've dreamt up in the age of malls and small-town storefronts.  With a huge international clientele, convenient shipping options, and a plethora of tools that rope new customers in, success is there for the taking. The challenge lies in standing out and showing the world what your brand is all about through a screen.
Owning a business is not for the faint of heart. Making that business thrive in a competitive ecommerce market is a challenge. But having the right tools in your arsenal can make all the difference.  As an ecommerce entrepreneur, not only do you need the right tools and resources at your disposal but you should be dedicated, persistent, and have the willingness to learn and grow. It's also not a bad idea to have a qualified Amazon brand management agency by your side to achieve that high level of success you desire.
Since 2020, ecommerce has seen an exponential spike in consumers who are ready to skip the traditional brick-and-mortar shopping experience and purchase their favorite products from the comfort of their own homes.  According to a report conducted by the US Department of Commerce Retail Indicator Division, ecommerce sales saw a growth of more than 200% since 2019. Businesses all over the globe are now jumping on board, creating successful third-party ecommerce sites where individual business can sell their own products using popular ecommerce platforms like Shopify.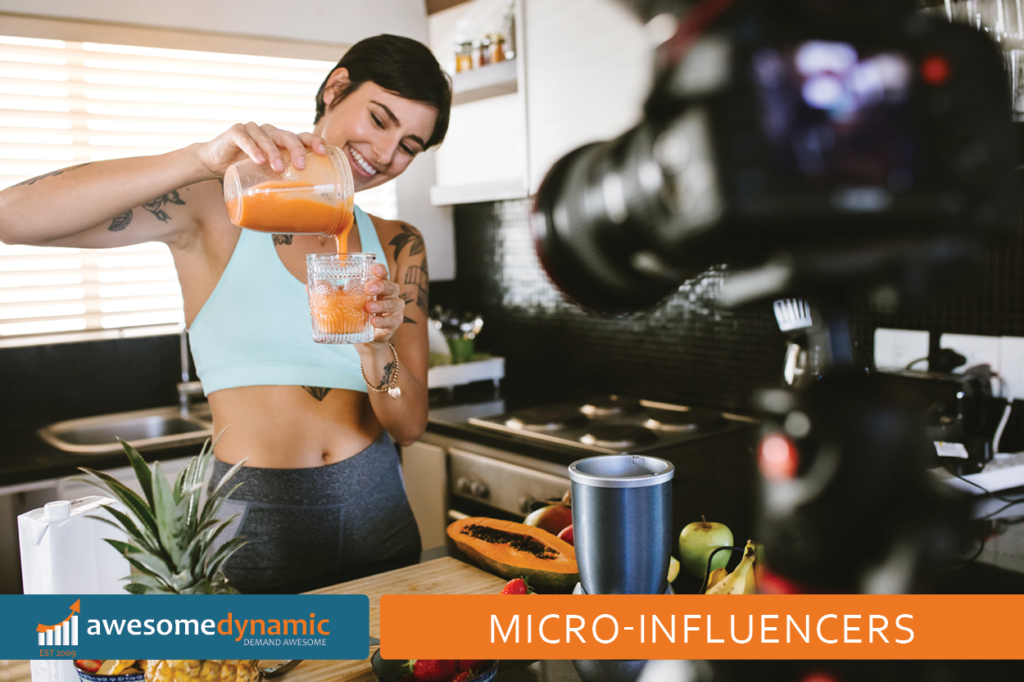 Guest Post by Stack Influence If you're an in-house expert in charge of running Amazon micro-influencer campaigns at your company, you can probably relate to this GIF: Some of your responsibilities may include: Finding the right influencers. Communicating campaign requirements. Answering support questions. Shipping products to your influencers. Ensuring promotion completion. Tracking campaign metrics. And ... How to Efficiently Run Micro-Influencer Campaigns to Drive Amazon Sales
Once upon a time, in the nearly prehistoric age of mom-and-pop shops and general stores, shoppers knew who they were buying from. They purchased groceries from their neighbors and resolved their work boots by visiting the local cobbler. Times have changed, and making a name for yourself is more challenging than ever. Ecommerce sellers have to jump through hoops to gain shoppers' trust, establish a strong identity, and cultivate loyalty.
You've found the perfect product to sell, a reliable supplier, and you are finally ready to send in your first shipment of inventory to Amazon. Sellers who use Fulfillment-by-Amazon (FBA) and ship their products to Amazon's warehouses can choose to ship directly from their supplier, or they can opt to ship the products to Amazon themselves. Whichever category you fall into as a seller, it is essential to know what Amazon expects from your shipments. Navigating Seller Central and setting up your first FBA shipment can be a daunting task whether you are a newbie or a seasoned Amazon seller. Learning the correct way to ship your inventory to Amazon might take a few extra minutes out of your day, but if you want to avoid unexpected fees and negative marks to your seller score, then stay tuned.
Amazon's sales tactics are nothing short of inspirational. After all, in Q3 2022, their net sales increased 15% to reach a staggering $127.1 billion. The customer-centric platform continues to wow us with its innovation, rolling out the Amazon Inspire feature to eager shoppers with money to burn.  The Amazon Inspire program infuses the fun and fanfare of social media into the world of online shopping. The TikTok-esque photo and video feed allows consumers to shop products based on their interests, creating a customized experience that is equal parts business and pleasure. For ecommerce sellers, this provides an incredible opportunity worth exploring. 
It is no secret that increasing your business to reach the international consumer can give your business the boost it needs to succeed. With Amazon's constant expansion to more and more countries outside of the USA, choosing to sell internationally is a smart move for many sellers. Amazon makes the process easier by taking care ... How to Sell Internationally on Amazon