May 17th, 2022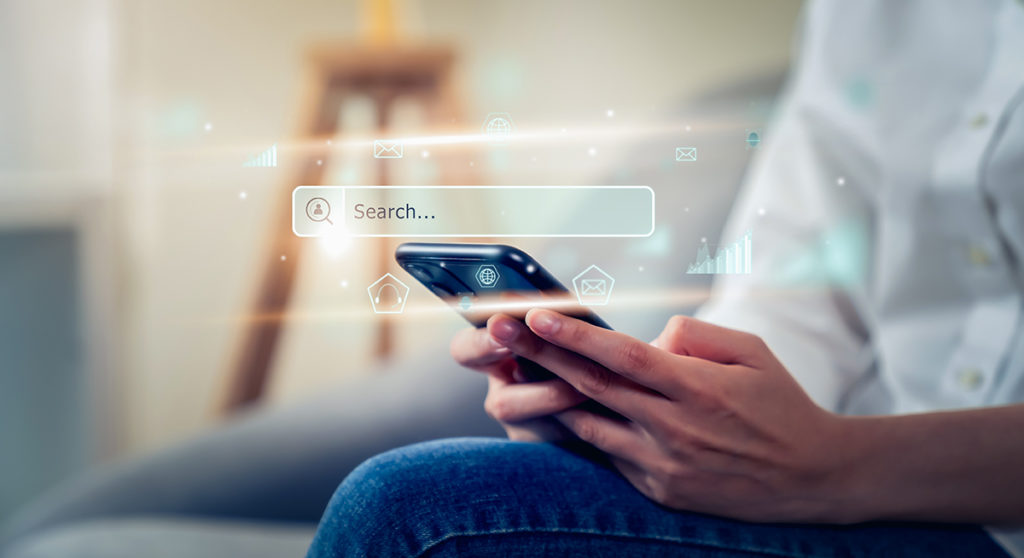 For many sellers, creating a strong Amazon listing can be a real game changer. While having a quality product is a significant factor in snagging sales and retaining customers, making sure your product is seen is equally as important. 
But where to begin? Fret not, even beginners can master the process in a few simple steps when guided from an experienced Amazon SEO agency. Follow our beginners guide to get started, and gear up for a transformation that will have you feeling (and selling) like a pro in no time. 
What is Amazon SEO?
Amazon SEO (search engine optimization) is the process of optimizing Amazon product listings so you can rank higher and increase your visibility in Amazon search results. This can help drive traffic to your listing, attract shoppers on and off Amazon, and substantially increase your sales.
What is A-9?
The first thing you need to know about Amazon's search engine (also known as A9) is that it is in constant flux. Every time you search on Amazon, you are using A9. It helps customers find what they are looking for, observes search patterns, and examines data to ensure the customer has a great experience on Amazon, no matter what they're shopping for. A9 determines how your products are ranked in search results. Simply put, it's a match-making game that analyzes which searches result in sales and revenue. 
Amazon updates its algorithm regularly, so it's good to make sure you're informed when changes occur. Using professional tools and services can be extremely helpful because they frequently update their apps to reflect any changes in A9. Take a look at our optimization tips below for a better understanding of how to get ahead in the world of SEO. 
How Do I Rank Highly on Amazon?
There is some very basic information you can include in your listings to make sure you're up to par in the world of Amazon SEO. Keep in mind, Amazon puts customers first, so conveying what your product is and what it does should always be crystal clear. 
When all goes according to plan, the shopper can quickly find products that match what they are looking for. This cuts down on time, frustration, and dissatisfied customers. A win-win for everyone!
Make sure to include:
Your company name

A clear description of what your product is and what it does

Any important or attractive ingredients 

Color, size, and packaging info (for example, you should mention if your product comes in a set, kit, or bundle)
10 Amazon SEO Agency Tips to Optimize Amazon Product Listings
1. Become Familiar with SEO
It's easier than you might think! In simple terms, optimizing means making your product listing easy to access, understand, and use. It draws in potential buyers and easily conveys what your product does and how it benefits them, and encourages engagement (such as product reviews and feedback). 
2. Draw New Customers In
Amazon has an algorithm to prioritize their product suggestions for buyers. These suggestions come from price, customer satisfaction, sales history, and performance. Amazon attracts new buyers by showcasing products that might be of interest to each particular customer. If your listing is not optimized, no matter how relevant your product may be, customers simply won't see it.
3. Keywords Are Key!
Amazon has its own keyword tool that identifies important keywords and long-tail searches. What does this mean? Keywords are words and phrases customers commonly use to search for products. Long-tail searches are longer phrases that are more specific. They generally draw in less traffic, but they result in more conversions (the percentage of clicks that convert into sales). 
4. Select the Best Categories for Your Listing
Once you're registered on Amazon, you can select the category that best fits your product. When picking your product category, it's important to consider what might be most profitable and what will result in actual sales. You'll want to make it easy for your product to reach the correct customers, so carefully pick which predefined category best represents your product and your brand. If you aren't categorized correctly, you'll miss out on buyers and sales. 
5.Choose a Powerful Product Title  
Product titles are an important place to include your most important keywords. For best results, use the following structure – [Brand] + [Sub-Brand] + [Model Number] + [Size] + [Product Description] + [Defining Features]. Make your product's purpose as clear as possible while infusing as many relevant keywords as possible. 
Don't get too caught up in keyword stuffing. You want to make sure potential customers clearly understand what you're selling and how it can benefit them. Titles should contain the most important information about your product, captivate customers, and keep them interested in learning more.
6. Strength in Separation
Separating product pages is a key factor in creating a successful Amazon product listing. If you're selling something that comes in different colors and sizes, it's best practice to develop a separate listing for each variety. This ensures that the buyer lands on your listing, they aren't forced to weed through irrelevant options to find what they are looking for. Duplicate content can lead to confusion and other issues down the road.
7. Create Informative Bullet Points
Bullet points are an extremely important part of keeping potential buyers interested. This is the place where you go into detail about the most important information the customer needs to know about your product. They highlight key features and benefits, and convince shoppers to buy. 
Keep bullets informative, well-written, and succinct. You'll want to make sure you infuse keywords without muddying your message. Make it easy to read and rich in information that is clear and concise. Ideally, you should  keep your bullet points under 1,000 characters in total. Character counts vary depending on your category, so make sure you familiarize yourself with the rules to prevent delays and rejections. 
8. Use Top-Quality Images that Get You Noticed
We live in a highly visual world. Customers don't just want to read what your product does; they want to see it in action. Visuals are a great place to make your listing shine. Amazon recommends 5-6 images per listing. They should all be 1,000 x 1,000 pixels. Use neutral background colors, show your product from different angles, and try to keep photos as informative as possible. Images should make up 85% of the frame. Hone your skills and hire Amazon SEO agency experts or professional photographers to make sure your listing stands out. 
9. Make Product Descriptions Pop
Product descriptions are a great place to establish your voice and engage the customer. Use language that shows who your company is and what you care about. Be informative and promote engagement by specifying all the pertinent details about your product, what it does, and why it matters. Talk directly to your target audience, and be as detailed as possible.
10. Get Rage Reviews 
Customers trust sellers and products with great reviews. While negative feedback is inevitable, it's important to address these concerns quickly and effectively. Show your customers you care and offer solutions they can be happy about. Encourage buyers to leave reviews by being responsive and personable. 
Factors like on-time delivery and well-thought-out responses to their questions can play a big part in attracting positive feedback. Target happy customers with review requests, use customers' names in your exchanges, and do your best to make them feel like their concerns and questions are important to you.
Tools and Services
Having a plan of attack when optimizing SEO is a must. There are plenty of tools and services, like an Amazon SEO agency, that can demystify the process and support you on your journey toward greatness. Competition can be fierce, so it's important to take advantage of the tools that are available to you. Some are free, and others are paid, so it's smart to explore your options and see which ones best fit your business. 
To get started, let's define some important terms:
Organic SEO:

These are unpaid search results that appear naturally based on what Amazon's algorithm determines is most relevant to the customer's search.

Paid SEO:

This targets potential buyers that are searching for keywords related to your product/business through ads on the search engine results page (SERP). In simple terms, you pay to give your products more visibility. 

PPC:

This means "pay-per-click." With PPC, businesses pay only when shoppers interact with their ads. If you use PPC ads, you draw people who are interested in your offer and are likely to complete a sale.
Now, let's get down to the nitty gritty of SEO tools. Every company is different, so what works for one may not yield success for another. These tools can suggest search terms to optimize your listing and give you insight into what works for your competitors. 
On Influencer Hub, Werner Geyser explains that SEO tools and services "help you perceive the impact of any changes that you make in your Amazon SEO strategies immediately and observe the difference in your listings position over time." They can help you monitor your progress, to see what is working for you and what should be improved. 
Which tools are right for me?
We weighed in with the experts to bring you recommendations for top online optimization tools that can save you from extensive research and data analysis. Here are some options worth exploring:
The Final Say
SEO is more about the journey than the destination. It can take a little time and effort to find what works best for you. Start with the basics and try to get a game plan in place for getting your name and message out there. The good news is that there is a ton of valuable information right at your fingertips, and many resources that can help you take your Amazon presence to the next level. 
If you'd like more information about how our Amazon SEO agency can help your business, let's chat. We'll get started with a quick 30-minute consultation to answer any questions you may have and to learn more about your company to formulate a plan that works best for you.