May 25th, 2023
Disclaimer: This is the most current information as of January 2023 regarding selling on Amazon seller central Europe. However, due to Brexit, the UK and Europe are in the process of navigating their own rules and regulations, which are constantly changing.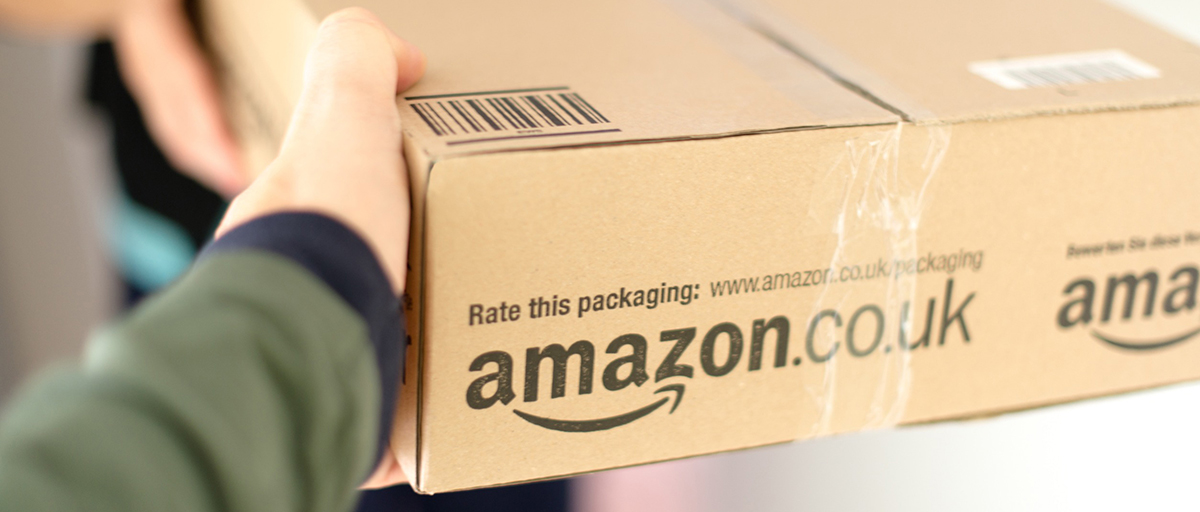 Why Sell via Amazon Seller Central Europe?
Many US-based Amazon sellers look to Canada or Mexico when contemplating the expansion of their Amazon business outside of the United States. However, selling on Amazon Seller Central Europe is a worthy market to explore.
Amazon Europe is significantly larger than Canada or Mexico. Plus, Germany and the UK represent the largest ecommerce countries in Europe and each comes with its own benefits for Amazon sellers.
Germany has a favorable geographical location making it a hub for delivery efficiency when it comes to selling across Europe. Additionally, the UK is an English-speaking country. Both of these benefits play to the advantage of sellers, making these countries ones to consider when expanding one's selling footprint.
Amazon is Established in Europe
Headquartered in Luxembourg, Amazon's commitment to the European market is substantial. In 2020 Amazon created
20,000 new jobs across Europe
. That has increased their employee population to more than 135,000 across 15 European countries. There are also now more than 135 sites across Europe, including corporate offices, technology development centers, customer and seller service operations, logistics infrastructure, and AWS data center regions.
Amazon has established marketplaces in the following European countries.
UK - Amazon.co.uk
Germany - Amazon.de
Spain - Amazon.es
France - Amazon.fr
Italy - Amazon.it
Netherlands - Amazon.nl
Poland - Amazon.pl
Sweden - Amazon.se
Turkey - Amazon.com.tr
That translates to millions of new, organic, customers for you as an individual seller, since the unified platform gives you access to Amazon shoppers across Europe. According to Amazon, there are 176 million unique monthly visitors in the UK, Germany, France, Italy, and Spain. In 2020 there were over 86,000 third-party sellers selling in Amazon Europe with sales over $100k. You can also expand across the entire EU with Pan-European FBA.
One distinct advantage of expanding into this populous marketplace is that some Amazon product categories that may be saturated in the US are ripe for expansion in Amazon Seller Central Europe. The European marketplace provides great opportunities for sales growth, but keep in mind that the more you expand into new regions with different laws, customs, cultures, etc., the more administrative work there will be to do, ongoing. So, as in all things Amazon, preparation is key.
---
Expand Your Reach Globally
This compact guide gives you a quick reference to better understand how to sell on Amazon all around the World.
Download Your Amazon Global Selling Guide
---
How to Sell Things on Amazon Europe: 4 Steps to Get Started
Step 1: Deciding Where and What Products Are Best to Sell in Europe
One of the main considerations you should have as a seller when thinking about selling in another country is to understand the customer. Knowing your audience is important because something that sells well in the United States may be taboo in Europe, or vice versa. Research the potential customers. Know their preferences, and understand their culture and language. Then you can properly tailor your products to meet those needs. Additionally, you'll need to make sure your product complies with the country's taxes, regulations, and laws.
Step 2: Register and List Your Product for Sale
Visit the sell globally page in your Amazon Seller Central account, and create a European selling account. This will allow you to track all your listings in one place. Next, you will need to decide which products you want to sell in Europe (don't forget to think about the audience as we discussed in step one). Amazon has tools available to help set pricing and translate your product listing to the appropriate language.
Step 3: Ship Your Products to Europe and Customers
Step 4: Manage and Grow Your Business
Fulfilling Amazon Seller Central Europe Orders Yourself
Seller Fulfilled Options: An Amazon seller can choose to fulfill orders themselves from the US or Europe.