August 8th, 2023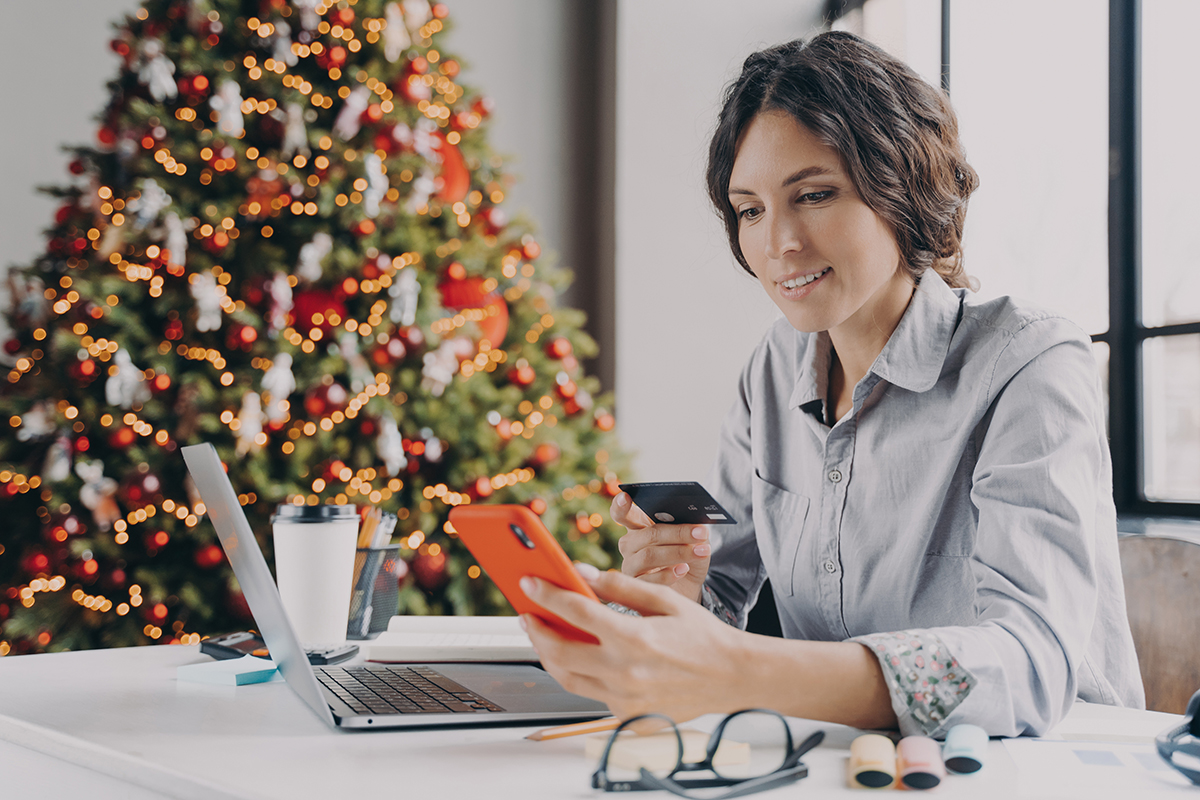 As the holiday shopping season approaches, it's time for Amazon sellers to prepare for the most profitable quarter of the year. From stocking inventory to optimizing product listings and strategizing ad campaigns, now is the time to rally your team and craft a solid plan that guarantees your success.
To prepare for Amazon Q4, it's crucial to be proactive in your preparations. Last year, two-thirds of Americans chose Amazon as their go-to platform for purchasing holiday gifts, party supplies, and seasonal treats. With an inevitable sales frenzy on the horizon, there's no better time to start formulating your plan of attack.
---
It's crucial to prepare your inventory and ensure your account is in
top-performing condition to reap the benefits of Q4.
---

Prepare for Amazon Q4
In 2023, ecommerce shopping has changed.  Customers expect better deals, prices, and exceptional customer service. With 2.4 million sellers on Amazon, it takes time and dedication to remain competitive and stand out from the wide range of choices available to buyers. 
To get ready for the surge, let's review some Q4 sales tips that will help you make the most of this lucrative time of year.
1. Get Creative
You can't develop great Q4 strategies without a great product. Review last year's trends and sales on Amazon to determine where to concentrate your efforts. Take into account the products that sold well last year and consider seasonally relevant items that make great gifts or enhance holiday celebrations.
You don't necessarily have to sell gift boxes or ornaments to stand out in Q4. Anything from gaming chairs to apparel and snacks can be marketed to the holiday shopper. 
Look for creative ways to promote your products to shoppers, hosts, and party-goers. This time of year consumers deviate from their weekly shopping lists, so show them how your product can benefit their lives during the holidays and year-round.
2. Optimize Your Amazon Product Listings
Your Amazon product detail pages give you the opportunity to speak directly to consumers. Optimizing your product listing is a great way to draw in interested shoppers and convert them into buyers. Use this prime real estate to answer common questions, address concerns, and get down to the nitty-gritty of what you sell and why it matters to them. 
With the help of an Amazon Account Management Agency, your visibility, click-through rate (CTR), and conversion rate (CR) can be increased. Every brand has unique needs, and with the help of an Amazon specialist, you can tailor your Q4 strategies to highlight your product's best features.
Not sure if you need listing optimization to prepare for Amazon Q4? Let's review the main benefits for Amazon sellers. 
Increased product exposure

Fewer product returns

Higher sales volume

Improved customer experience

Appear higher in search results, more search volume, and better rankings

Improved listing quality

Stronger brand identity
And the list goes on! Keep in mind that your optimization strategy may require keyword research, copy updates, image creation, and more. Don't delay reaching out to your Amazon consultant for Q4 sales tips.
3. Focus on Inventory Management
Staying organized and keeping track of your inventory is a crucial part of Amazon Q4 for sellers. Be strategic and make sure you're prepared for skyrocketing sales. With countless competitors only a click away, if your product is not available, you will miss out on customers and sales.
Review inventory limits
When using Fulfillment by Amazon (FBA), it is important to review your inventory limits. Sign in to your account and navigate to Inventory > Inventory Planning > Restock Inventory to determine the amount you can send to the Amazon warehouse.
Devise a backup plan
As a backup to your FBA program, consider having Fulfillment by Merchant (FBM) set up and ready to go. If your inventory runs out in an Amazon warehouse or they haven't received the new inventory you sent in, you can still maintain and fulfill orders using FBM.
Review sales data
Knowing how much inventory you should have requires careful planning. Analyze your sales data to determine which products performed well during Q4 in the past. This will help you estimate the amount of stock needed.
Inventory delays give your competitors an unnecessary advantage. To prepare for Amazon Q4, it is crucial to understand what you currently have in stock, what you may need, and what you can expect based on previous years.
4. Consider Your Fulfillment Options 
Fulfillment isn't just about getting your product from point A to point B. Selecting the appropriate fulfillment option guarantees that your products will arrive quickly and affordably. During Q4, you will probably be shipping more products than usual, so finding a fast and cost-effective fulfillment option is extremely important.
Fulfillment by Amazon
If you're aiming to acquire the coveted Amazon Prime badge, consider Fulfillment by Amazon (FBA). Many consumers browse and filter their search results to only display items that offer Amazon Prime shipping.

The Prime badge serves as a trusted mark to many customers, signifying hassle-free returns, speedy shipping, and outstanding customer service. Opting for this fulfillment and shipping option can give you a significant edge and help you gain exposure to a wide range of potential buyers.



Fulfillment by Merchant


Fulfillment by Merchant (FBM) is another popular fulfillment option for Amazon sellers. It can be used on its own or paired with FBA. With Amazon FBM, the seller takes responsibility for fulfilling orders. This option can be managed directly by the seller or through a third-party logistics provider.



Seller Fulfilled Prime


With Seller Fulfilled Prime (SFP), it's your responsibility to deliver orders directly to customers from your warehouse. You pledge to complete orders within a two-day timeframe at no extra cost for Prime members. If you choose this option, Amazon grants you access to transportation solutions that aid in order fulfillment and you may even be eligible to obtain the highly sought-after Amazon Prime badge. 
---
Case Study: Switching to FBA Increased Sales by 200%
It's not always easy shipping out of your own warehouse. Shoppers have come to expect fast shipping times and Amazon FBA gives them that peace of mind. So, when this industry leader in Kona coffee came to us looking for a strategy to increase sales we identified shipping FBA being a priority for growth. Within the first month of switching from FBM to FBA the client saw sales soar 200%! Read more.
---
5. Sell More With PPC Advertising 
In 2023, PPC ads are a must for Amazon sellers. While you may be able to establish a presence without them, they have proven to be a surefire way to increase product and brand awareness. 
Some of the benefits of PPC advertising include:
Increased sales

Greater brand visibility

Lower Advertising Cost of Sales (ACoS) over time

Greater brand loyalty

Higher brand awareness 
With advertising, it's crucial to plan ahead, start your campaign early, and consistently manage your campaign. Enlist the help of professionals to maximize results and reduce your workload. By doing so, you'll be able to quickly identify trends and track new or underutilized keywords to gain a better understanding of your target audience and customize your campaign for optimal results.
A great advantage to utilizing Amazon PPC (Pay-Per-Click) advertising is that you'll only be paying for the clicks you actually get on your ads. There are three primary ad types that are available during Amazon Q4 for sellers:
Sponsored Product Ads
Target specific keywords to increase your product sales and visibility. 
Sponsored Brand Ads
Drive awareness by featuring your brand logo alongside three of your products.
Sponsored Display Ads
Target shoppers who searched for similar products or visited your product listing without making a purchase. 
Sponsored Brand Video Ads 
Found on Amazon's websites, mobile apps, Fire tablet wake screen, and across the web, these ads give you the opportunity to reach a wider audience.
6. Give Shoppers a Great Deal
Deals and promotions are a great way to generate interest in your products and provide an incentive for customers to make a purchase. They cultivate appreciative and loyal customers and demonstrate to potential buyers that they can rely on you for a great deal. 
When preparing for Q4, there are three Amazon promotion options to consider:
Lightning Deals
Black Friday and Cyber Monday are known for Lightning Deals.  Sellers need to submit their deals before the deadline set by Amazon. Be aware, this does not automatically mean it will be displayed. Deals with the lowest price, highest quantity, and fully stocked inventory are given preference in terms of timing and placement on the Amazon Deals page.


Promotions
If you want to increase sales, a promotion is a great option. They are typically used to offer a multi-unit or tiered discount on your products. This choice is also perfect to use in conjunction with external marketing and advertising campaigns.


Coupons
Coupons can be seen in the search results and are great for attracting consumers to your page. There is a seller fee associated with each coupon that is clipped and used.
---
7. Provide an Exceptional Customer Experience
Shoppers associate Amazon with an outstanding customer experience. Amazon demands that its sellers meet their part of the deal by being responsive, prompt, and polite in every customer interaction.
Make sure you're equipped with a helpful and knowledgeable customer service team that can quickly respond to inquiries, address negative feedback, and resolve concerns. During the busy holiday season, you might consider enlisting the help of Amazon customer service specialists to ensure a smooth experience for your customers as sales ramp up.
Customer service and quality reviews are important for your ranking and overall success on Amazon. Amazon gives advantages to sellers who take their customer service seriously. 
Let's review a few tried-and-true ways to deliver exceptional customer service on Amazon:
Reviews
Reviews are one of the most trusted ways for shoppers to feel confident about purchasing your products. After all, 95% of shoppers check online reviews before completing a purchase. Having an arsenal of reviews can enhance your brand reputation and give shoppers the insight they need to make an informed purchase.
Informative Content
A+ Content, Brand Stores, Brand Stories are proven ways to improve the customer experience and drive sales. When well-executed, they provide engaging informative content that can cut down on returns, answer questions, and promote customer loyalty.
Amazon sellers can also create a Brand Store version that targets holiday shoppers. This allows them to customize the start and end date for the store. Once the holiday season is over, the Brand Store will be reset to its original version.
Responsiveness
In 2023, many companies provide round-the-clock customer service. Answering customer questions, addressing feedback, and quickly processing returns and refunds can set you apart from the pack. Reach out to customers who post negative reviews to resolve their issues.
Product Quality
You can't get it right every time, but you can try. Make sure your images and copy accurately reflect your product, make improvements when needed, and securely package your product to ensure customer satisfaction.
Getting ready for Q4? If you're not sure where to start, looking for Q4 sales tips, or simply need to lighten your workload, we're here to help! Our Amazon account management team works with you to develop customized strategies that boost sales and increase visibility on Amazon. From listing optimization to PPC management and professional photography, we're equipped with all the tools you need to grow your brand and meet your goals. Get started today with a free consultation.