May 24th, 2022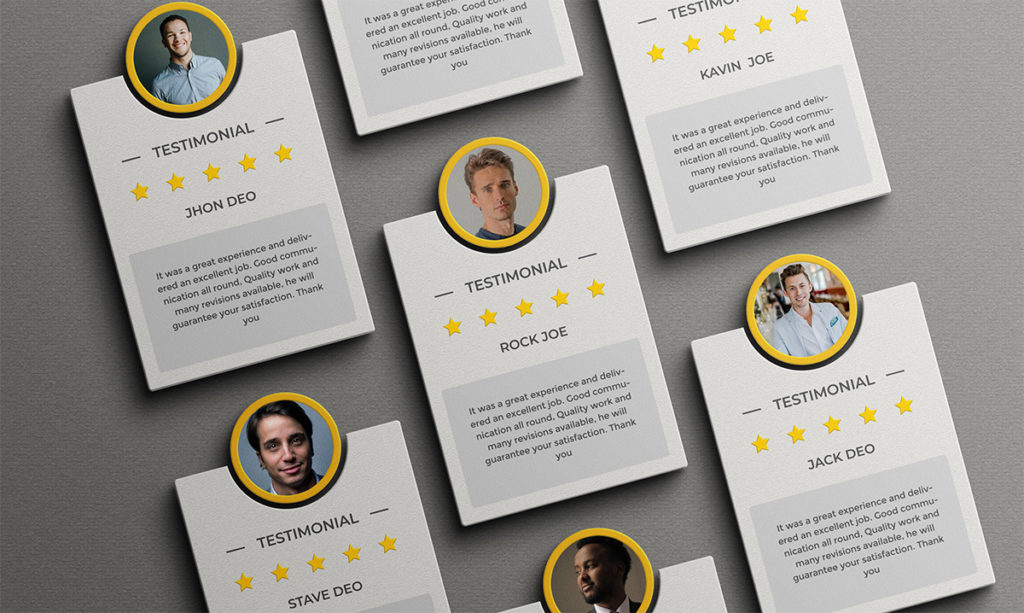 We're all familiar with the old adage, "nothing worth having comes easy." While we're hesitant to rely on clichés, the saying definitely applies to Amazon reviews.
With all the rules and restrictions surrounding reviews, it can be tempting to cut corners and use black hat tricks as a quick fix to get more and better reviews. At times, it can feel as if these regulations exist just to make your life difficult; but, in fact, they're there to protect customers from untrustworthy sellers who abuse the system and take advantage of the customer. 
Amazon's ultimate goal is to provide the best ecommerce experience possible by protecting both sellers and buyers from fraudulent activities and preventing sellers from using deceptive tactics to try to get ahead.
Amazon is fiercely committed to cracking down on sellers who use dishonest practices to get good reviews. This is also why they reward sellers who follow the rules with endless opportunities to step up their game and establish a successful Amazon business. 
At the end of the day, playing by the rules is the best plan of action for you, your business, your customers, and Amazon as a whole.That being said, we understand that it can be challenging to navigate Amazon's review rules and find success along the way. With the following tips, tricks, and best practices, you'll be on the straight and narrow path toward better reviews.
A Review Rundown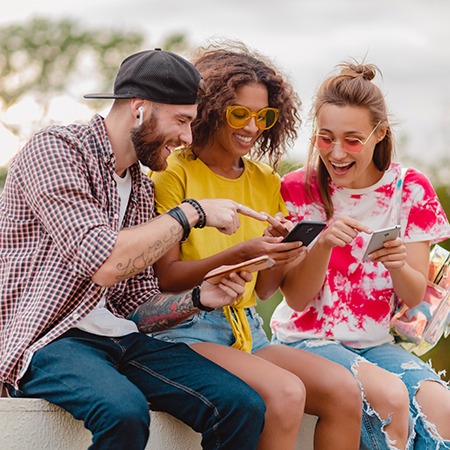 Every experienced Amazon seller understands the importance of reviews – both in quantity and quality. It's no secret that product reviews have a massive impact on your product ranking, and the type of reviews that you garner can either make or break your Amazon business.
We all know that the words of others hold great power and influence, and research shows that more than 80% of consumers say that they value online reviews as much as they do a recommendation from a friend. 
Amazon understands the power that reviews have in helping a shopper make a purchasing decision and uses that information to assess sellers. Amazon does this in two ways: by assessing seller ratings and by examining product reviews.
Seller Ratings
The seller rating is a record of an individual seller's sales history and a measure of their credibility. Seller ratings can only be submitted by verified customers who have made a purchase and then filled out the seller feedback form on the Amazon account orders page. 
We recommend staying as up-to-date on your seller ratings as much as possible. Make sure you address any outstanding issues that are noted by your customers at least on a weekly basis, if not daily. Letting negative seller ratings build up is a surefire way to risk getting your account suspended, which is why we always recommend a proactive approach to handling your seller feedback.
Product Reviews
While seller ratings are about the overall experience a customer has with the seller, a product review focuses specifically on the item that the customer has purchased. 
Although seller ratings are valuable, product reviews are more important because listings with 4-star reviews and above tend to rank the highest in Amazon search results. Nearly 75% of U.S. consumers have reported that, when shopping online, they're actively searching for the product with the best ratings and reviews. Needless to say, product listings with poor reviews are bad for business.
One catch with product reviews is that a proof of purchase isn't required by Amazon, which means that nearly anyone with an Amazon account can leave a product review. This makes product reviews slightly more difficult to verify and monitor than seller ratings.
Why is it So Hard to Get Amazon Reviews?
While extremely valuable to sellers, cultivating reviews is often incredibly tricky and time-consuming. A lot of this has to do with Amazon's updated Terms of Service. Over the past few years, Amazon has tightened up its review regulations, making it harder for sellers to target customers with automated emails and offer incentives in exchange for reviews.
Automated Emails
Customers have the choice to opt out of unsolicited emails. This presents a significant roadblock to sellers who automatically send follow-up review requests to customers.
Incentivized Reviews
The truth of the matter is, most customers won't leave a review unless there is something in it for them. Unfortunately, Amazon has made it more difficult for sellers to incentivize shoppers for their reviews by:
Removing reviews for products purchased with a discount code of more than 50%
Removing reviews if the platform discovers a close connection between the seller and the reviewer
Amazon is continually updating its review policy, so make sure you monitor changes often. Even one violation could lead to a suspension, or even shutdown, of your listing or account. 
While it may be tempting to recruit those you know to purchase your product and leave reviews, Amazon has sophisticated technology that actively scans for, locates, and reports these violations. 
At the end of the day, while black hat tactics might help short-term, in the long run, it is always best to play by Amazon's rules to avoid the worst-case scenario: an account suspension, and possibly no Amazon seller account at all.
What to Avoid
When you're formulating your plan of attack, it's just as important to know what NOT to do. Here are the rule-breakers to avoid at all costs:
Don't write reviews for your own products

Don't trade reviews with other companies

Don't ask family, friends, or employees to write reviews for your products

Don't knowingly accept reviews before a customer receives their purchase

Don't offer incentives or discounts in exchange for reviews

Don't target only satisfied customer for reviews (this is called "cherry picking")

Don't purchase fake reviews
Best Practices for Reviews: New Products
Getting reviews can feel like an uphill battle, especially when you're releasing a new product. But you can gain traction early on by soliciting reviews at launch. Here are a few tips to help you do just that.
Build Buzz via Email
This is an excellent technique for businesses that have an existing database of customer emails. You can use your current email list to drive traffic directly to your Amazon product listing when it goes live. These customers already have a relationship with you, making them more likely to both purchase your new product and leave a review.
Impress with Packaging
Believe it or not, the packaging your product comes in can be just as important as the product itself. Visually impressive, professional-quality packaging conveys the message that your product is high-quality and helps build credibility for your brand. It can even help reduce buyer's remorse.
Great packaging pulls customers in and informs them of what they can expect from your product. It should serve two roles: to impress and to set expectations. 
Be careful not to oversell your product or provide misleading information, as this can lead to disappointed customers and a negative customer experience, which can result in bad reviews.
Use Product Inserts
Getting a review can be as easy as asking for it. Product inserts can be a great tool and can act as a powerful call-to-action (CTA), especially when you're trying to encourage reviews for new products. Here are a few tips on soliciting reviews via product inserts.
Use emotion to inspire customers to act

Make it easy to leave a review by including a QR code or direct URL

Include customer service info (email address or phone number) for any questions or concerns to head off negative reviews

Offer coupons or incentives for signing up for emails or for following you on social media –

just make sure it is clear that these are not tied to the review itself!
Best Practices for Reviews: Existing Products
It can be even more frustrating when your product listing has been live for a while, but you're seeing only a few reviews. If you're in this position, don't get defeated. There are additional ways to encourage reviews on new orders, no matter how long your listing has been active.  
Automated Seller Feedback Requests
Amazon has an automated tool that helps sellers collect reviews from verified orders. We suggest enabling your account to send feedback requests as soon as an order is delivered. The longer you wait, the less likely a customer is to submit a review.
When constructing your automated messages, make sure you read the guidelines carefully to avoid prohibited words and phrases. Be careful that your message doesn't try to sway them toward a positive review. Simply ask them to share their opinion, good or bad.
Amazon Vine Program
Amazon's Vine Program is available to sellers who have Amazon brand-registered products and fewer than 30 reviews. Using the Vine program, a seller sends 30 units of inventory to Amazon. Amazon Vine reviewers then receive your product free of charge, test the product, and write an honest review. 
In many ways, it is similar to the incentivized review programs banned by Amazon in late 2016. The difference between the previous incentivized programs and Amazon Vine is that the reviewers are vetted by Amazon directly. Vine is currently free for third-party sellers, so you have nothing to lose!
Early Reviewer Program
Amazon has recently announced that they will be retiring the Early Reviewer Program. If you are a seller currently enrolled in this program, the service will officially end April 25, 2021.
Positive Seller Feedback Requests
Most Amazon shoppers don't understand the difference between a seller rating and a product review. Therefore, shoppers will sometimes provide a seller rating without offering a review of the product they purchased.
In these cases, we recommend that you email those who have left a positive seller rating and request a product review. These customers are more likely than most to provide a review – and a positive one at that.
Customer Service Requests
When shoppers have been given excellent customer service, most are happy to leave a review. We always recommend that you request a review immediately after you answer a product question, provide technical support, facilitate a return, or satisfy an unhappy customer. Don't forget that every customer interaction is an opportunity to go above and beyond and showcase your exceptional service.
Expand Your Contact List 
Don't put all your eggs in one basket! Use social media and other platforms outside of Amazon to extend your reach, gain contacts, and encourage reviews. Ask followers to subscribe to your email list and create newsletters, posts, captions, and emails requesting their feedback. 
Most of the time, followers and subscribers are existing customers that already have a positive impression of your products and brand. All they need is a nudge in the right direction!
What Makes a Good Review?
Most sellers have their own ideas about what makes a good review. But did you know that Amazon has its own criteria, as well? This includes:
Detailed and lengthy reviews – around 5 lines or 50-750 words

Images or videos to help give prospective customers a first-hand look into the customer's experience

Purchases that can be verified – reviews from buyers with verified purchases always outweigh non-verified reviews
How To Handle Negative Reviews
Negative reviews are just part of the deal. Every seller gets them, and every seller must learn to accept them. Being responsive, sympathetic, and diligent can quickly turn a negative situation into an opportunity to shine. 
The most important thing to remember is that you should never ask a buyer to change their negative review after it's been given. This is both unethical and prohibited by Amazon. Instead, do everything you can to leave the buyer with a positive impression of your company and its practices.
So, what can you do? You can take responsibility for the negative experience and mitigate damage by:
Contacting the buyer, apologizing and asking what you can do to resolve the issue. Usually, a refund or replacement will suffice.

Work to fix the issue until the buyer is fully satisfied.

Respond in the comments section so other shoppers can see that you've done your due diligence to resolve the problem.
At the end of the day, getting reviews is all about finding creative ways to ask for them while following Amazon's strict guidelines. If you have any additional questions about reviews or have been hit with a violation and are not sure why, our Awesome Amazon experts are here to help.