September 10th, 2021
Guest Post By Phyllis Jackson, Ware2Go
---
For many Amazon sellers first starting out, enrolling in Fulfillment by Amazon (FBA) for order fulfillment is a no-brainer. Amazon's vast fulfillment network is fast and efficient, and for products that fit into their ideal product profile (small, lightweight, relatively inexpensive, and without any unique handling requirements) FBA has many advantages for sellers, including:
Automatic enrollment in Prime
A hands-off fulfillment process
Returns and customer interactions handled by Amazon
However, Amazon's sudden changes to FBA inventory requirements may have some Amazon sellers thinking about finding FBA alternatives. Ultimately, there are many advantages to selling on Amazon without FBA, including:
Inventory Visibility
FBA gives very little insight into where inventory is distributed or the handling procedures for pick, pack, and ship.
No Commingling of Inventory
Although commingling inventory with other Amazon sellers saves money, it can make inventory cycle counts difficult, and some unscrupulous sellers have been known to commingle counterfeit products with genuine ones.
Branded Packaging
Orders fulfilled by FBA arrive at your customers' doorsteps in Prime packaging. This can be a confusing experience for customers and ultimately gives them the impression that they are purchasing from Amazon rather than from your brand.
Customer Information for Remarketing
Although Amazon is slowly allowing sellers to have more contact with their customers, the valuable information sellers need for remarketing and drawing back customers both on and off Amazon is still kept under lock and key.
Streamlined Multichannel Fulfillment
Merchants who sell on multiple channels are likely segmenting their fulfillment process between FBA and another outsourced fulfillment provider. Finding an FBA alternative for Amazon sales allows all sales channels to be fulfilled through a single provider, allowing for even greater visibility and control over the fulfillment process.
---
The Two FBA Alternatives
Amazon sellers looking to gain more control over their brand and inventory have two options for fulfillment: Fulfillment by Merchant (FBM) or Seller Fulfilled Prime (SFP). These two programs allow Amazon sellers to manage their own fulfillment (either in-house or through an outsourced fulfillment provider), and establish contact with their Amazon customers. However, the two programs have some key differences.
Fulfillment by Merchant (FBM)
FBM allows sellers to manage their own fulfillment and customer interactions. This gives merchants more control over their brand and customer experience, and allows them to interact directly with their customers. When merchants control their customer interactions they can build brand loyalty, retarget their customers outside of Amazon, and funnel customers to their more profitable sales channels, such as their eCommerce site.
The biggest disadvantage of FBM is that it does not include Prime eligibility. However, Ware2Go's 2021 consumer survey revealed that most Prime members find free 2-day shipping to be the most valuable feature of their membership.
In fact, 82% or respondents indicated that they are either more likely or equally likely to purchase a non-Prime product as a Prime product. If you do choose FBM, it's important to still make free 2-day shipping a priority and to advertise your delivery promise early and often in the sales funnel.
Seller Fulfilled Prime (SFP)
Seller Fulfilled Prime, like FBM, allows merchants to either fulfill orders themselves or to handle fulfillment through an outsourced provider. The main differentiator between SFP and FBM is that SFP does include Prime eligibility. In this way, SFP offers the best of both worlds: merchants control their fulfillment, build relationships directly with their customers, and they also gain access to the 200 million Prime members worldwide.
However, SFP's stringent delivery requirements are often difficult for small to mid-sized sellers to meet without depleting their margins. In February of 2021, Amazon announced major changes to SFP requirements, including nationwide 2-day shipping requirements for standard sized products, weekend fulfillment and carrier pickups, and a new page view metric for measuring compliance. The program is also closed to new sellers, but some merchants can earn SFP eligibility through a trial period with FBM.
---
How to Succeed with FBM
Hydrogen water brand, HyVIDA went in search of an Amazon fulfillment alternative to FBA. Their Amazon reviews were suffering due to product damages in transit, and they were unable to resolve their damage issues with Amazon. They also wanted to begin growing their brand off-Amazon and retarget customers with new product offerings. They chose to make an unorthodox move for Amazon sellers and drop the Prime badge to move to FBM.
Conventional wisdom says that dropping the Prime badge should lead to at least a 30% drop in Amazon sales. However, HyVIDA managed to not only increase their Amazon sales, they also doubled sales on their eCommerce site, a much higher-margin channel for them. These were some of their main tactics for success with FBM:
HyVIDA hired an Amazon agency to build a keyword strategy that narrowed their focus to their highest-performing keywords, improving their conversion rates and ultimately improving their product rankings and driving more sales.
New product promos
HyVIDA introduced their Amazon shoppers to new or exclusive products offered only on their eCommerce site by including a free sample in their Amazon shipments. This helped them build deeper relationships and increase their reorder rates.
---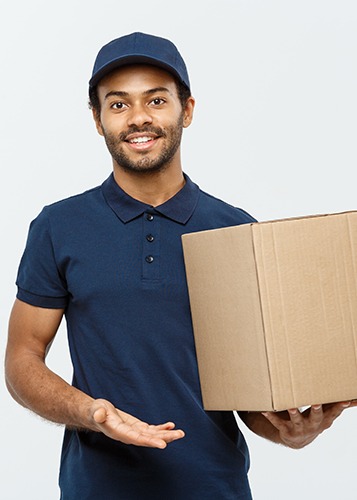 How to Succeed with SFP
SFP's new Saturday fulfillment and page view requirements have completely changed the way that Amazon sellers approach SFP. Often, sellers are forced to increase their next-day air shipments to meet 1 to 2-day delivery requirements, which can significantly erode margins.
The keys to meeting SFP pageview requirements without significantly increasing fulfillment costs are:
A distributed fulfillment network
The most cost-effective way to reach your customers within 1 to 2 days is via ground shipping. By distributing your inventory closest to your highest-performing geographic regions, you can send the majority of your orders via UPS ground rather than paying premium next-day air prices.
Saturday or Sunday fulfillment
There's no way around SFP's Saturday and Sunday fulfillment requirements. It's important to find a partner with dedicated SFP fulfillment centers that schedule pick, pack and ship labor on Saturday or Sunday.
Shipping region automation template
This Seller Central tool takes the guesswork out of which shoppers see a Prime badge on your listing based on their zip code and your order cutoff time. You can customize your warehouse address information and select the shipping method to automatically turn the Prime badge on or off for shoppers based on your network fulfillment capabilities and their location.
Order cutoff times
This factors heavily into your page view metrics depending on the time of day shoppers view your listings. A distributed network model will allow you to show the best possible delivery promise based on the customer's location relative to warehouse placement.
---
FBA Alternative Partners
If you're ready to take control of your brand and streamline your multichannel fulfillment, it may be time to consider an FBA alternative. Ware2Go is a UPS-backed fulfillment provider with a distributed network of 13 SFP warehouses with Saturday fulfillment and capabilities to fulfill every order type across any sales channel through a single technology platform and network. To learn more about Ware2Go's SFP solution, reach out to one of our Amazon fulfillment specialists today.
---
For further information, contact:
Ware2Go
[email protected]
404.883.5807

Information provided in this post is to be used for informational purposes only.