FBA (Fulfillment by Amazon)
Comprehensive Amazon FBA Consulting Services
What Is the Fulfillment by Amazon (FBA) Service?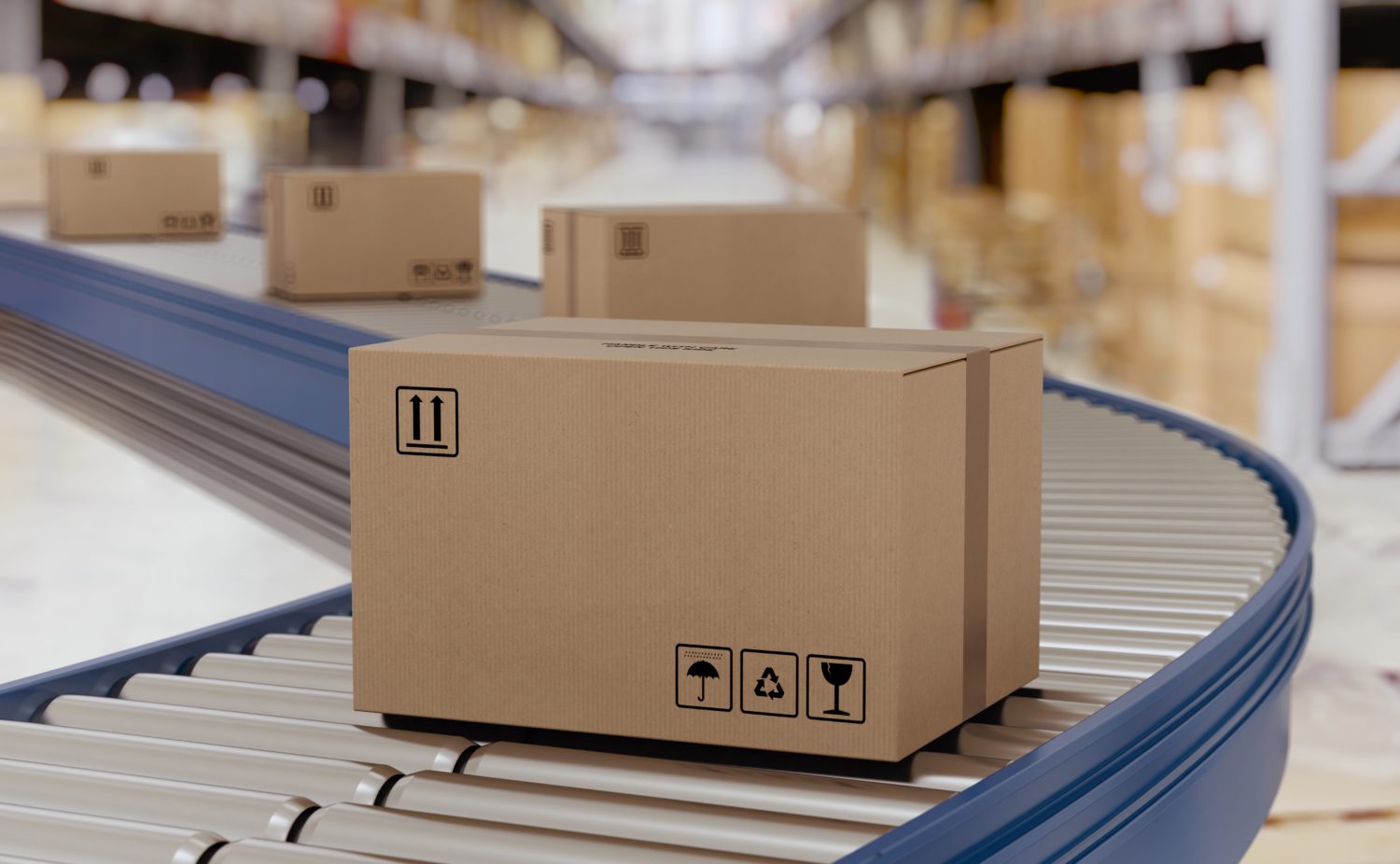 With FBA, your inventory is stored at an Amazon Fulfillment Center. You prep and ship your products to the fulfillment center(s) rather than sending them directly to the customer. When customers order your products, Amazon then picks, packs and ships them, as well as provides customer support on the products.
The three Amazon shipping options are:
Fulfillment by Amazon (FBA)
Sellers ship inventory to Amazon. Amazon packs and ships the order to the customer and handles customer service. FBA ensures two-day delivery and allows you to claim a Prime badge on your listing.
Fulfillment by Merchant (FBM)
Sellers are responsible for storing inventory, picking and shipping merchandise themselves or with the assistance of a 3PL (third-party logistics partner).
Seller Fulfilled Prime (SFP)
This hybrid option allows sellers to fulfill their own orders, but they are awarded with the Prime badge. The catch? The seller covers the cost of the two-day shipping and/or restricts delivery to locations that UPS or FedEx ground can reach within two days. Sellers must qualify for the program and adhere to its extremely strict shipping deadlines.
What are the FBA packaging and prep requirements?

Amazon includes a detailed description of packaging and prep requirements for FBA. While the list may seem extensive, it covers each category including loose products, product sets, boxed units, hanger removal, and more. Sellers should note that any unit that falls within multiple categories must be prepped according to ALL applicable prep types. For more information about these requirements, log into your Seller Central account and go to the Packaging and Prep Requirements resource page.

These general requirements can streamline the process of sending inventory to Amazon fulfillment centers. If you don't follow these requirements, Amazon may refuse, return, or repackage the products sent in at your expense.

A few things to note: 

All FNSKU used on a unit must be unique and correspond to one unique product. Each variation, such as size or color, must have a different FNSKU.

Each unit must have an exterior scannable barcode or

label

. 

Shipping boxes must have unscannable existing barcodes removed or covered.
What are the FBA shipping and routing requirements?

The requirements include all boxes shipped to Amazon fulfillment centers by small parcel delivery, less than truckload (LTL), or full truckload (FTL) shipping. Providing Amazon with box content information helps to improve the management of your inventory once it arrives at an Amazon location and ensures your products will quickly become available for sale. Following packaging requirements also ensures that your shipments arrive undamaged and ready for intake at Amazon's fulfillment centers.

For a complete list of requirements, sign in to your Seller account and go to the Shipping and Routing Requirements resource page.
Download Your Free Amazon FBA Guide
Benefits of FBA
Although mastering FBA is time-consuming and sometimes challenging, it is one of the biggest competitive advantages you have over other sellers.
Competitive Shipping and Prime Eligibility
Your FBA products are eligible for free two-day shipping with Amazon Prime, as well as free shipping on eligible orders for all Amazon.com customers.
Focus on Growth
Amazon's dashboard provides 24/7 access so you see what is selling and what is sitting, as well as what inventory you should restock. In this way, FBA helps you to properly manage inventory levels while leaving all the shipping details to Amazon. Spending less time on inventory and shipping tasks allows you to focus more attention on growing your business.
Amazon Equity
FBA products are listed with the Prime logo, so customers know that Amazon handles packing, delivery, customer service and returns, and they can be confident that they will receive their order quickly.
Cost Effective
With FBA, you pay as you go. Amazon charges sellers only for the storage space they use and the orders Amazon fulfills on their behalf. The cost of shipping is included in a seller's FBA fees, with no extra charge for the above-mentioned shipping benefits.
Global Sales Growth
FBA benefits aren't restricted to the U.S. marketplace. Our Amazon seller account management team shows you how to tap into Amazon's global network to reach customers all over the world.
Reap the Rewards
FBA is not right for every seller, but it tends to work very well for those whose business model and selling strategies meet certain criteria. Typical benefits include:
Decreased fees associated with incorrectly prepared products
Elimination of concerns regarding daily order fulfillment
Majority of customer service handled by Amazon
Reduced likelihood of out-of-stock situations
Outsourced storage and fulfillment center services
Two-day shipping on most products
Increased influence over the Buy Box
Increased sales volume
Maximized bottom line
Unlocking Unlimited FBA Storage – Sales Soar 684% in 3 Months
A leading extruded plastic and rubber manufacturer turned to Awesome Dynamic when their primary retail distributor discontinued their product line. Urgently seeking a new source of revenue, they turned to Amazon's Fulfilled by Merchant (FBM) program. Skeptical about achieving the desired profits on their own, they contracted with Awesome Dynamic to achieve their goals.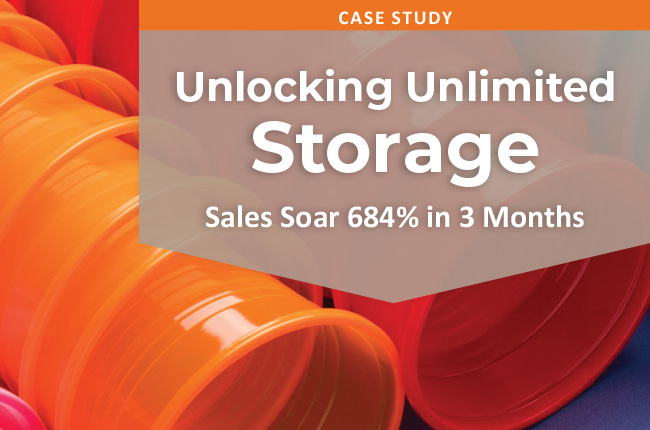 Your Amazon FBA Consultant Helps You Get Started
Set Up FBA
If you already have an Amazon Seller account, FBA is simple to add to your existing account. If you don't have an Amazon Seller account, our team helps you get started today.
Create Your Product Listings
Add your products to the Amazon catalog one at a time, in bulk or by integrating your inventory management software with Amazon's API. This step is required only if you have not already listed a product on Amazon.
Convert Your Products to FBA
During this process, your items may go through a dangerous goods (or HAZMAT) review.  You may need to submit additional documentation (such as an SDS or an exemption sheet) to help Amazon classify your product. Depending on Amazon's findings, your product may or may not be eligible for FBA. In some instances where a product is ineligible, you may be able to apply for the FBA Dangerous Goods program which does allow limited quantities of some dangerous items (such as aerosols and flammable items) to be admitted into FBA.
Prep Your Products
To ensure that your products are safely and securely transported to your customers, they must be properly prepared for shipping to an FBA fulfillment center. Need Amazon FBA help? We help you determine exactly what you need to ship your products to a fulfillment center with confidence.
Ship Your Products to Amazon
Create a plan for shipping. Partner with a carrier, and ship and track your product to Amazon Fulfillment Centers. Amazon's online seller tools help guide you through every step of the process.
Customers Order, Amazon Delivers
Every customer who orders one of your products enjoys efficient, often free, shipping — courtesy of Amazon. Amazon's advanced, web-to-warehouse, high-speed picking and sorting system ensures that your customers receive a 5-star shipping experience from purchase through delivery.
Amazon Provides Customer Support
The perks of Fulfillment by Amazon don't end when the product is delivered. Amazon's world-class customer service team manages any customer inquiries, refunds and returns for orders related to your FBA products, 24 hours a day, 7 days a week.
Amazon FBA Fees and Rates Explained
Amazon operates its Fulfillment by Amazon (FBA) fees and rates with a "pay-as-you-use" model. With FBA, you enjoy access to optional features and services, and flexible rate structures that help you easily manage and grow your business. Your Awesome Dynamic team helps you estimate your FBA fees based on the standard FBA storage and fulfillment fees explained below.
Fulfillment Fees
Fulfillment fees are charged per unit and include picking and packing your orders, shipping and handling, customer service and product return services. Unit prices vary based on product size (standard or oversized) and weight.
Monthly Storage Fees
Monthly inventory storage is charged per cubic foot. Fees are charged for all units stored in an Amazon Fulfillment Center based on the calendar month and your daily average volume. Like standard fulfillment fees, monthly storage fees vary for standard and oversized products.
Additional Fees *
Other fees include long-term storage fees, removal fees, disposal fees, labeling fees (if using Amazon's labeling service) and prep fees (if using Amazon's prep service). This video has everything you need to know about Amazon's FBA fees.
Learn more about FBA fees and FBA labeling.   
* This information is intended to be used and must be used for informational purposes only. Fees may be changed by Amazon at any time.
Improve Your Supply Chain Management
FBA greatly streamlines your product distribution. With the following tools, supply chain management becomes even easier:
Partnered Carrier Program
Ship in bulk with a partnered carrier and enjoy discounted rates on inventory pickup and delivery to Amazon Fulfillment Centers.
Multi-Channel Fulfillment
Sell from a third party or your own eCommerce sites, and Amazon will pick, pack and ship products directly to your customers.
FBA Prep Service
With FBA Prep Service, Amazon labels, bags, wraps, boxes and preps your products for shipment.
Additional FBA Options
In addition to all the incredible tools and resources listed above, Amazon's FBA program offers specialized services that help you scale your operations without investing in additional capital or manpower:
Small and Light
FBA Small and Light helps you cut back on the cost of fulfilling orders for small, low-cost and lightweight inventory.
Subscribe & Save
Amazon's FBA Subscribe & Save program allows sellers to offer repeat customers valuable discounts on eligible FBA products.
Make Awesome Dynamic Your Amazon FBA Consultant
As you can see, the Amazon FBA program presents sellers with major opportunities to streamline their distribution and increase their sales — both domestically and abroad. Unfortunately, busy Amazon sellers may find navigating the wide variety of FBA products and services difficult on their own. That's where we come in. At Awesome Dynamic, we help you determine how FBA best fits into your business and handle the ongoing management of your FBA account.
Our Amazon FBA services include:
Discovering Whether FBA Is Right for You
Our team determines your Amazon FBA eligibility and helps you find the right fit for your product and business.
Prime Badge
With our consultation, you can achieve the coveted "Prime badge" for your listings and help boost sales.
Inventory
We help you track your inventory levels to keep your stock at a healthy level and ensure that your product is always available to your customers.
Strategy
We develop your plan and strategy for inventory management and restocking.
Preparation
Our team is happy to help you prepare, label and ship products properly to create consistency for your customers.
Shipping Options
We determine the most cost-effective way to ship your products to Amazon Fulfillment Centers.
Testing
FBA products must pass a 3-foot-drop test, consisting of one drop on each side, and one on a corner. Sellers should verify their product(s) pass this test before shipping into Amazon fulfillment centers.
Overstock
We handle the management of your excess inventory, inventory velocity, liquidation, and disposal and removal orders.
Logistics
Our team assesses packing costs and finds the most efficient packing strategy for your Amazon business.
Fees
We calculate FBA fulfillment and storage fees and share how they impact your eCommerce business.
FBA Position
Our team conducts an FBA viability analysis to help you determine your profit margin after FBA fees.
Analysis
We analyze whether FBA is right for you and, if so, develop a strategy to convert your business to FBA.
---
If you're ready to get started with Fulfillment by Amazon or have an FBA account already and are looking for ways to optimize, talk to our Amazon Consulting team today.