July 5th, 2021
---
Are you concerned about the competition and the increasing number of counterfeit products selling on Amazon? How do you protect your brand and the business you've built? Amazon is continuously working to provide services like Amazon Brand Registry to help trusted sellers protect their brand and integrity. Learn more ways to protect your business and brand with our Amazon Brand Registry Guide below.
---
What is Amazon Brand Registry?
Amazon Brand Registry is a program that allows verified brand owners to gain access to a suite of tools that help to protect your brand while building your presence on Amazon.
By enrolling in this program you are helping to legitimize your brand by protecting it from non-registered, third-party sellers trying to change your content. Amazon Brand Registry gives you access to tools to better manage your listings, such as automated brand protection from suspecting infringing or inaccurate content, and ways to find and report violations.
Equally important, you are also creating a better shopping experience by providing accurate details about your listing and further developing your brand presence online through the use of A+ Content, Sponsored Brands and Amazon Stores - all while gaining powerful data through Amazon's analytics reports.
---
Amazon Brand Registry Benefits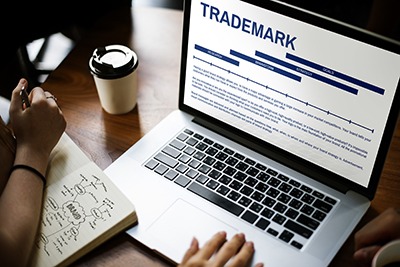 On average, enrolled brands report a 99% reduction in suspected infringements since Brand Registry launched, according to Amazon.
At this time there is no cost to enroll in Amazon Brand Registry. You do need to have a registered trademark and that, on average, can cost between $250 to $350 for the initial application according to the United States Patent and Trademark Office website.
Amazon Brand Registry Guide
Benefits for Your Brand:

Accurate Brand Representation

Amazon Brand Registry gives you more control over your Amazon product pages. This allows you to update the information so customers are viewing accurate information associated with your brand.

Protecting Your Brand

One of the top reasons why brands choose to enroll in Brand Registry is to limit unauthorized third-party sellers from negatively impacting their listings with inaccurate information. Amazon uses the information you provide about your brand to implement additional brand protection that proactively targets and removes suspected infringing or inaccurate content. Additionally, Amazon has a team of investigators available 24/7 to respond to potential infringement cases.

Powerful Search and Reporting Tools

Through the Brand Registry program, Amazon has implemented powerful search tools to let you find and report suspected violations. These search tools help you find cases of potential infringement.

Global Search: Search for content in different Amazon stores from the same screen
Image Search: Find product listings that match your products or logos
Bulk ASIN Search: Using a list of ASINs or product URLs you can search in bulk for potentially infringing listings

After searching, Amazon provides you with easy-to-follow steps to report infringement cases.

Brand Building

Protect and promote are two important goals for your business on Amazon. By enrolling in Amazon Brand Registry you gain access to promote your business with A+ Content, Sponsored Brands and Amazon Stores.

A+ Content allows you to share your brand story, helpful tips, and more information about your products and the value that they provide in a visually appealing way. This additional space for information gives you a competitive advantage over other sellers and in most cases helps trigger the "buy now" response. It's all about creating a relationship and building trust.

Sponsored Brand ads are one type of PPC (Pay-per-click) advertising options available through Amazon. However, this type of advertising is only available to Brand registered businesses. These ads help drive awareness for your brand and feature your brand logo, a custom headline, and three of your top-selling products. This ad appears at the top of search results. Learn more about building brand awareness with Amazon Sponsored Brands.

Lastly, are Amazon Brand Stores. Amazon Brand Stores give you a centralized hub or website that is just for your brand but it's hosted on Amazon. This Store can be customized to align with your branding, and can be designed to provide more details about your brand and product features. Plus, when shoppers are on your store page, they are only seeing your brand and products, not the competition.

Powerful Analytics

Learn more about customers, including their search terms and behavior with these robust data reports. This information is useful for making business decisions, keyword analysis, advertising and more.
---
What Do I Need to Enroll in Amazon Brand Registry?
In order to get started with the enrollment process for Amazon Brand Registry, you will need a few things.
Brand name that has an active registered trademark. Your brand must have an active registered trademark in each country where you wish to enroll. The trademark text must match the brand name verbatim on the application. Additionally, the registered trademark must appear on your products and packaging, and you must supply photographic proof to Amazon. If your brand has a trademark pending registration you may still be able to enroll in Amazon's Brand Registry program.
Government-registered trademark number associated with your brand. If you are enrolling with a trademark pending registration then you can use the application number provided by the Intellectual Property office.
A list of product categories in which your brand should be listed.
After this information is submitted to Amazon they will verify that you are the Rights Owner of the trademark. The person who is the owner will receive a verification code. This code will need to be sent back to Amazon to complete the enrollment process.
At any time during the enrollment process you can check the status of your application by logging into your Amazon account and going to the 'case log' section.
Why Do I Need to Protect My Brand?
---
Additional Brand Protection Services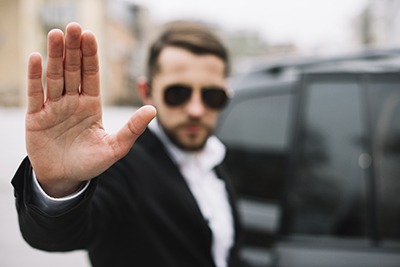 There are three additional services, besides Amazon Brand Registry, provided by Amazon to help protect your business and intellectual property: Transparency, Project Zero and IP Accelerator.
Transparency is a program designed to help identify and prevent counterfeit products from reaching customers. When you enroll in Transparency, Amazon scans your products to ensure that only authentic units are shipped to customers. To get started you need to enroll your products. Then apply the Transparency codes to each individual product.
Project Zero is a joint effort between Amazon and brands with the goal of driving counterfeits to zero. Amazon has automated protections that scan stores and proactively removed suspected counterfeits. Brands help by providing key data points about themselves (e.g. trademarks, logos, etc.). Additionally, brands have the ability to use Amazon's self-service tool to remove counterfeit products. Lastly, to further protect products and brands a unique code is applied to every unit. This allows Amazon to scan and confirm authenticity of each product (similar to the Transparency program listed above).
IP Accelerator helps businesses obtain IP (intellectual property) rights and brand protection faster. This program connects businesses with trusted IP law firms that can help with trademark registration. If brands utilize the IP Accelerator, Amazon gives access to brand protection and brand building features before the official trademark is issued.
---
Now that you know more about why and how to protect your brand, it's time to get to work. If you need assistance, please reach out to our trusted team of Amazon business consultants. We actively manage 100s of accounts daily and come across all sorts of situations. We're here to help. Schedule a time that works for you.