Copywriting
Capture Attention, Provide Information and Make the Sale
An Amazon Copywriter Enhances Basic Content
Amazon is crowded not only with shoppers but also with the competition. All Amazon sellers get the same template to develop their product listings, but you can make yours superior with the help of an effective Amazon copywriting service. The goal is to capture shoppers' attention, clearly educate them on why your product is the best option and convert their browsing into a sale.
Your Amazon content is a critical part of a successful Amazon selling strategy. A strategic, well-crafted message goes a long way toward improving your Amazon sales, boosting your conversions and helping to increase your profits. That's why you need the assistance of expert Amazon copywriters like ours.
Powerful Copy Makes a Product Come to Life
Shopping is traditionally a sensory experience, one in which consumers touch and interact with a product before making a purchase decision. While online selling does not allow the customer to feel and experience your product, well-crafted copywriting helps overcome this barrier by providing shoppers with a sense of what the product is like.
Just as a good novelist makes a story come alive in a book, a good Amazon listing copywriter makes a product come alive in a reader's imagination. If shoppers can visualize a product and imagine how it will fit into their lives, they move that much closer to converting their listing view to a purchase. Powerful copywriting helps to accomplish this goal.
Dissecting the Way Consumers Think and Shop
Any marketing professional will tell you that the key to successful messaging lies in understanding the wants, needs, thoughts, fears and emotions of the target. At Awesome Dynamic, we couldn't agree more.
We take the time to understand the Amazon shopper's journey from initial consideration through purchase to craft a message that resonates at every stage. Ultimately, customers buy based on emotion and then justify their purchase with logic. Our Amazon product copywriters develop clear, compelling copywriting that appeals to both emotion and logic, helping to drive conversion and increase your sales.
Leave Your Listing to Amazon Copywriting Experts
Appealing to your customers' needs is critical to making sales — but it's only half of the Amazon copywriting equation. The other half is appealing to Amazon's algorithm.
To be truly effective, your listing must do more than paint a pretty picture. Every word needs to be strategically written, formatted and organized for Amazon's algorithm. If you haven't combed through Seller Central support pages, spoken with representatives from Amazon or learned from other experts in the field, you probably don't have the knowledge to effectively craft a message that meets Amazon's particular standards.
At Awesome Dynamic, our Amazon product listing copywriters are dedicated to:
Learning the Amazon-specific guidelines for product pages
Staying up to date with the ever-changing world of Amazon templates, best practices and more
Optimizing content for Amazon SEO
We've taken the time to learn what Amazon looks for in a listing and we use those findings to create a copy strategy that checks every box. If you think of Amazon copywriting as a big strategic game, we'd say it's one we've mastered.
Optimized Content Is Among Our Amazon Listing Services
How does an Amazon seller get found? Once found, how do sellers convert shoppers into purchasers? Our Amazon copywriters focus on writing product listings using product search and keyword optimization strategies that increase search rankings to attract shoppers. Then we help grow sales by offering shoppers reasons to buy. That's where optimized content and copywriting come into play.
We understand that the product detail page is the most important factor in purchasing, and we ensure that your description includes all the information necessary for customers to see how your product fits into their lifestyles. Good copy anticipates and answers customers' questions, makes the product stand out from the competition, and builds the necessary confidence in the product and brand that leads the customer to click "Add to Cart."
Awesome Dynamic's Amazon A+ Content Services
Keyword Research
We begin with a keyword Search Engine Optimization (SEO) analysis. We research and put into practice the words most often used by potential customers when searching Amazon for products like yours. Incorporating the right keywords into your listing is instrumental in appealing to Amazon's algorithm and getting your product in front of more shoppers.
Content Targeting
We identify a target audience that is best suited to your product, whether by gender, age, location, language or other relevant factors. We use our findings to write content directed at this specific audience to engage them and help create loyalty for your brand.
Amazon Copywriting
We write fresh, compelling and strategic listings designed to engage and motivate shoppers to purchase your product and come back for more. Looking for more cutting-edge ways to market your listing on Amazon? We are also experts in A+ and Enhanced Brand Content.
Content and Photography
We provide compelling photography and videos that complement your content. On Amazon, copy doesn't work alone. Pairing strategically written content with eye-catching, educational imagery creates a fuller and more positive shopping experience.
What's Included in Our Amazon Copywriting Services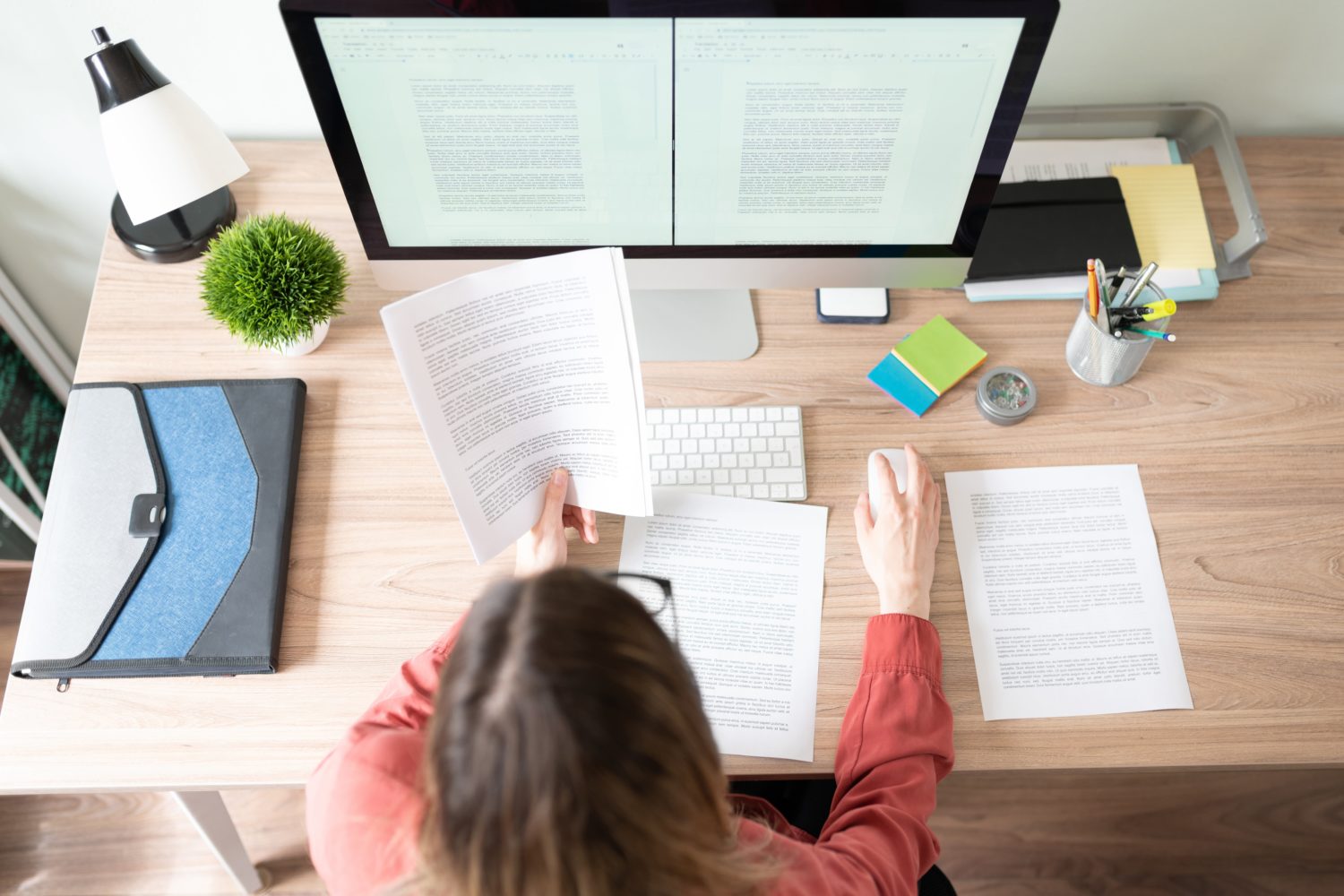 The four content areas within a standard Amazon listing are:
Product title
Bullet points
Product description
Backend search terms
Our typical copywriting services include content for each of the above sections. Each content area has different Amazon guidelines and restrictions while serving distinct roles in educating consumers about your product and contributing to your Amazon search ranking.
We create content that presents the important information about the product and paints a picture of how the product fits into the target buyer's life. Relevant keywords are strategically placed throughout the title, bullet points and description, ensuring that your listing is found by those looking for it. 
Custom Amazon A+ Content
While the standard product title, bullet points and description provide a great platform to craft a compelling message about your product, many sellers are looking for ways to provide shoppers with more in-depth information. This is where A+ Content comes into play.
These supplementary templates allow you to add extra photos and copy to your listing. Our copywriters are trained in the unique requirements of these additional content blocks and are happy to create a listing for you. Please note that additional Amazon costs and requirements apply to these types of content. Visit our A+ Content page for more information.
Strategic Copywriting for Your Unique Business
From apparel and home decorating to pharmaceuticals and nutritional supplements, we've created content for an incredibly wide range of products. In working with such a diverse group of clients, we've come to appreciate the unique nuances and needs of every type of business. Even among similar products, the differences among brands and product offerings are vast. A one-size-fits-all approach to copywriting simply doesn't work.
Before creating content for our clients, we take the time to understand every aspect of your business. You are the expert on your product — and your knowledge and experience are our best guides. We use your insights, goals and learnings to educate ourselves on your product and capture the tone of your brand. Our goal is that once our content is complete, you feel it is a true reflection and representation of your business.
Get Awesome Results!
Increased conversions, sales and profits are clear signs of a well-written Amazon listing, but other common benefits that our Amazon copywriting also provides include:
Favorable perception by the shopper of both the product and seller
Fewer returns due to improved product clarity for customers
Increased conversion rate
Optimized listings for Amazon
Engagement of repeat visitors
Text formatted for various devices
Content customized for your audience
Ready to reap the results? Schedule your free consultation today!
Get Started Today with Your Free Consultation