July 22nd, 2022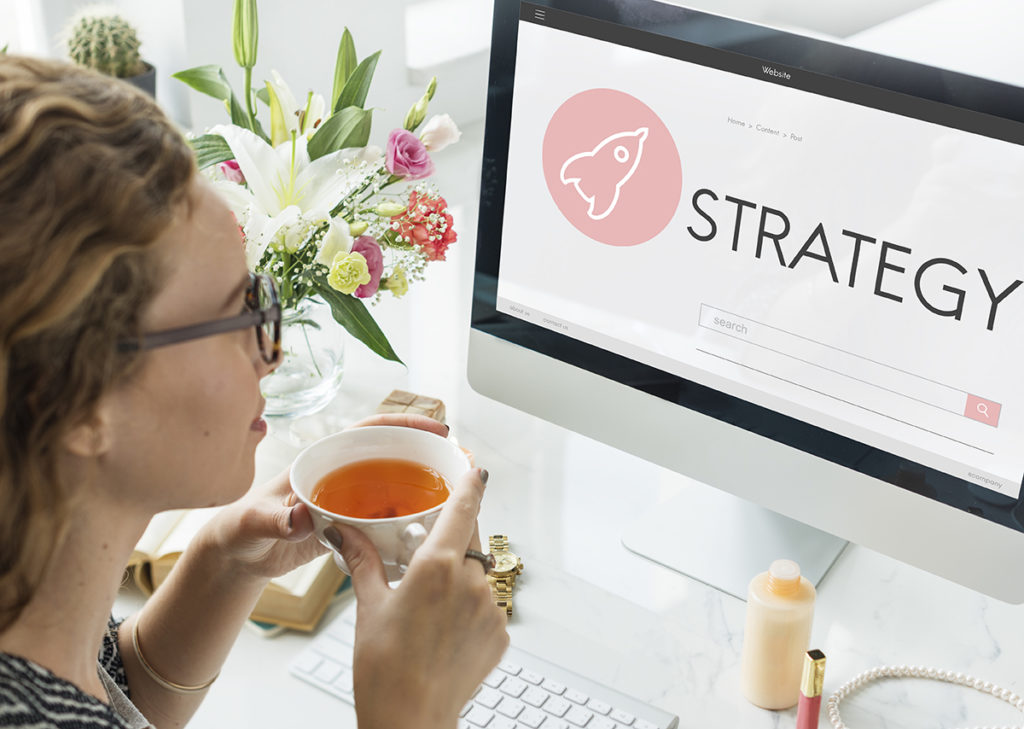 There's no doubt about it: to make the most of an Amazon product launch, you'll need to break out the big guns. 
Launching a new product can be an incredible opportunity to showcase your brand, demonstrate your value, and show the world what you're made of. Unfortunately, having an amazing product and a well-developed brand identity simply isn't enough. 
For a successful launch, it's essential to have a step-by-step plan in place, backed by expertise, diligence, and attention to detail. Every launch comes with its own set of unique challenges, so finding the best way to adapt and stay on track is pivotal.
Taking advantage of full service Amazon management when launching a new product can be a defining factor in reaching your goals. Adequately preparing for this momentous occasion can be more complex than you might imagine, so having the backing of experts and a reliable support system is an integral part of preparing for an Amazon product launch. 
What can experts accomplish that you can't? Let's start with the basics of preparing for launch before we delve into which resources are right for you.
Select Your Product & Category
Figuring out what to sell and where you fit in is step 1 on your journey to success. To get all your ducks in a row, you'll have to do your research. The great thing is, most shoppers in the U.S. use Amazon to search for products before visiting any other site. That means, with the right approach, you have the first chance at completing a sale for products in your category. But which products should you launch first? 
There are a few important things to consider when formulating a plan of attack for your Amazon product launch.
1. What are the top-selling items on Amazon?
In order to figure out what will work for you, it's important to know what products and categories are the most successful. Get to know the platform and familiarize yourself with the competition. Take note of what works and what doesn't and use it to determine the best course of action.
How do your products fit in? Which products are most successful? How much competition do you have? While your best-sellers are a great place to start, you need to consider your audience to figure out what will work best on Amazon. 
2. Which category is the most relevant to my brand?
Selecting the right category makes all the difference in the world. Even if your products are the best in the industry, if they're categorized incorrectly on Amazon, the right buyers simply won't see them. Picking the right category can drive better conversion rates because you'll be drawing in the customers that are most likely to make a purchase.
3. Which category is the most profitable for me?
Start by assessing your options. Which categories and subcategories are available and relevant to your products and brand? Browse your options to see where your products fit in. It can take some time and research to analyze sales and competition. 
How many sales do you need to hit #1 in that category? How many sales do you need to hit #100 in that category? Amazon only shows the top #100 spots in each category, so if you don't rank in the top 100, you won't get any additional benefits from being listed in that category. Consult a professional for their expert advice. 
Launching a New Product
So you've selected your category and are ready for your Amazon product launch! Now what? The next step is to create a plan to drive traffic and optimize your performance. Many turn to full service Amazon management to determine a product's marketability and guide them through the process. But what does a professional bring to the table that you can't accomplish on your own?
The answer is complicated in many ways, but it's also quite simple. Having a support system with all eyes laser-focused on your Amazon presence can be incredibly valuable. Experts work on your behalf to optimize your listings and stay abreast of Amazon's nuances and trends. Here are some important steps to make your Amazon product launch successful:
1. Learn about your target customer
Who is your target customer? How does your product benefit them? These are some crucial questions you need to ask before formulating a plan. But it's not all sunshine and roses (even if you're selling adorable cat onesies). You'll need to know customers' pain points as well. 
Addressing these concerns quickly and clearly can make all the difference. Take a look at common questions buyers ask about comparable products. This research will help you to create a buyer persona, develop a highly informative product listing, and gain the trust of your target customer. If you can answer their questions before they ask them, you're on the right track. Some important points to demonstrate right off the bat are:
Who is this product for?

What does this product do?

How is this product unique?
2. Draw buyers in
Easier said than done, right? This is where a full service Amazon management team can make all the difference. There are countless ways to draw in potential buyers, so let's start with the tried and true methods that will make your product stand out.
Yes, qualifying for a Prime badge really does make all the difference. Not only do buyers choose Prime sellers over other brands, but they also trust them to have reliable products and great customer service. Buyers know that once they've made their purchase, they can expect a quality product delivered to their doorstep in no time flat. 
The facts don't lie. On average, sales rise by over 50% for sellers once they've snagged that Prime badge. Enrolling in FBA (Fulfillment by Amazon) is the most direct way to get you on the fast track to becoming a reputable Prime seller and increasing your sales dramatically.
Optimize, optimize, optimize!
Optimization is the primary language for any reputable full service Amazon management team. Before an Amazon product launch, you'll need to make sure your products are looking and sounding their best. While you can do this on your own, an ecommerce consulting agency knows what to say and how to say it, without wasting any time or veering off track.
Developing high-quality content is a must. Every category is different, and what might work well on one may not get you noticed on another. You can use Amazon's product listing requirements as a guide to get started. 
A full service Amazon management team will help you develop quality content while navigating Amazon's rules and requirements. It's important to consider how your listing looks on both desktop and mobile devices. Experts can also help you set up a Brand Store to highlight newly launched products and top-sellers.
Request Feedback & Reviews
Customers gravitate towards products that have a lot of reviews. Positive feedback helps to instill a sense of trust that simply can't be duplicated in other ways. Many buyers are hesitant to purchase products without a well-developed arsenal of reviews, so requesting feedback can be incredibly valuable.
A successful Amazon product launch requires at least a few initial buyer reviews. A full service Amazon management team can help you gain feedback through a variety of methods. 
The Amazon Vine program is a great first step for products that have already been established, but for those who are new to the game, you can also use Buyer-Seller Messaging to reach out to customers. With this free program, sellers can reach out to customers with product tips and tricks, instructions, and review requests. Be calculated with your approach, since Amazon clearly outlines that sellers cannot offer incentives in exchange for reviews.
What to learn more about Amazon's Vine Program? Let's take a look inside.
This is yet another area of expertise for any successful full service Amazon management team. Amazon experts can guide you in the right direction when determining how to drive traffic, what to invest in, and what to avoid. It can be a full-time job (with plenty of overtime!) to effectively drive traffic and brand awareness, so having a consulting agency at your disposal can save you a lot of time - and potentially, a lot of money!
Paid search advertising is a great way to get noticed and take your brand to the next level. You may have heard of PPC, CPC, search-engine optimization, or sponsored ads. While it goes by many names, paid search advertising can include spending on broad keywords to drive traffic and get you noticed. 
For a successful Amazon product launch, you'll need to make sure your products are customer ready, so you may want to utilize Amazon DSP (demand side platform) to reach new buyers on and off Amazon. Your full service Amazon management team can help you determine whether this is feasible and valuable for your company.
What to do After Your Product Launch
So you've launched your product. Congratulations! It's no small feat to get a new product up and running. While a lot of the work is behind you, your Amazon product launch is only the beginning of the journey. Now you'll need to check your work and find ways to improve your performance. After all, greatness is never a destination. It's an unending process - and a worthy one, at that! 
Since you're also busy selling and fulfilling orders, you'll need a support team to keep you relevant and stay in the loop about changes to the platform. And there will be changes! 
Amazon is an ever-evolving, living, breathing thing that can help you realize your goals with a little hard work and attention. A full service Amazon management team can help you monitor your progress and make changes as you go.
Your organic keyword rank is a good indicator of how successful your Amazon product launch has been. If you've executed the previous steps effectively, you should see your rank rise over the coming weeks. A full service Amazon management team will keep a close eye on any changes, alert you to any concerns, and help you make changes that can improve your rank.
A/B testing allows you to try out different options to see what works best. Testing can be applied to images, product titles, ad spend, and more. Only test one variable at a time to make sure you have a good grasp on the results.
Keep up with the competition
It's important to stay on top of the competition. After your Amazon product launch, you should continue to monitor other sellers in your category to identify new trends and what is working for other sellers. Compare your strategy to theirs. Do your competitors price their products differently than you? Do they offer promotions or coupons? You can continually optimize your strategy by keeping up with other sellers in your category.

Final Thoughts
Selling on Amazon can be an incredible opportunity that takes your business to new heights. With the support of a full service Amazon management team, you can take tremendous strides and open doors that lead to future success. An Amazon product launch can be an amazing opportunity to draw in new buyers and cultivate a strong brand identity. Develop a plan based on research and never take your eye off the ball. 
If you're looking to launch a new product, expand your outreach, or develop a plan to boost your sales, our team of Amazon selling experts are here to lend a hand. We understand the intricacies of Amazon and can help you realize your goals. Reach out to our ecommerce experts to set up a free consultation. From there you will receive an email to schedule an appointment time that works for you.