Listing Optimization
Amazon Product Listing Optimization
Amazon Listing Optimization Service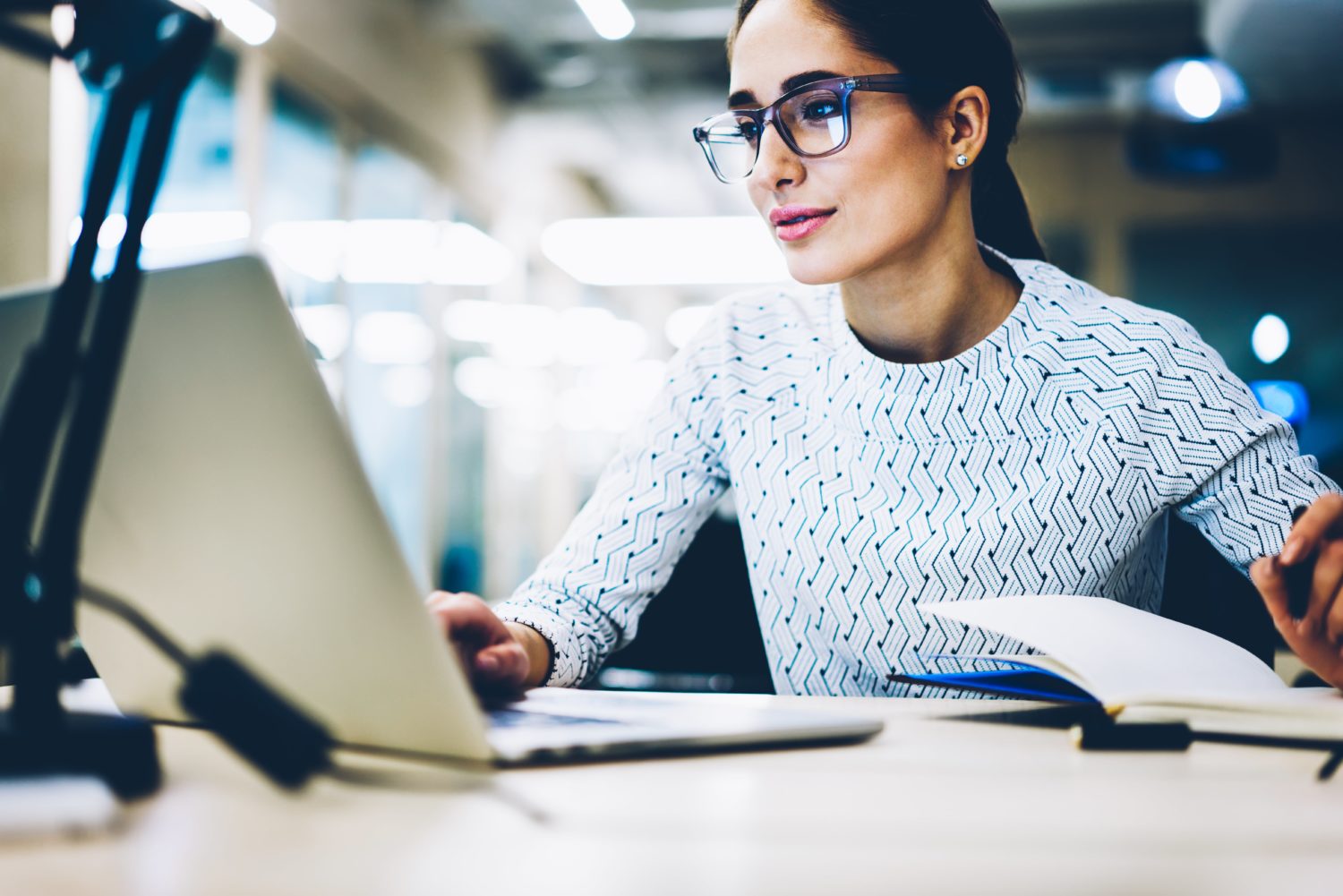 Amazon listing optimization is the process of improving Amazon product pages to help increase your organic rankings and sales. It involves a series of steps that address the title, bullet points, description, images and backend keywords of your listing. The goals of focusing on listing optimization are to improve your search relevancy or visibility, click-through rate (CTR) and conversion rate (CR).
Maximizing your keyword ranking helps achieve more conversions. By increasing your customer conversion rate, you accomplish two very important things for your listings and business:
Optimized Amazon listings lead to increased sales and revenues. Even if the number of visitors to your listing remains the same, better content naturally leads to higher conversions and sales.
Increased sales generate more listing traffic. Amazon actively rewards listings that are most successful at converting customers. The best listings rank higher in customer searches on Amazon and, as a result, are seen by more shoppers and produce even greater sales.
Typical results from our Amazon listing optimization service are:
Better product exposure
Fewer product returns
Higher sales volume
Greater customer satisfaction
Higher rankings in searches
Higher-quality listings
In addition to optimizing Amazon listings for products in the United States, Awesome Dynamic also offers optimization services for Amazon Europe — the second largest Amazon marketplace outside the U.S. The European market offers an incredible opportunity to get your product in front of millions of potential customers. Even better, many of Amazon Europe's product categories aren't as saturated as those in the U.S., meaning you face less competition and enjoy greater opportunities to make sales.
Improved Listing Optimization Led to Sales Increases of 27% Per Year
A leading manufacturer of shelf-stable foods came to Awesome Dynamic to determine what they might be "missing" in running their Amazon account. They were confident in the work they had done to date but realized they didn't know it all. They needed the expertise of a team with wider depth and breadth of experience as well as success on the platform if they were going to move the needle.
Amazon Optimization for Mobile Device Shoppers
Mobile shopping is growing in popularity and the dollar value of mobile retail sales is continually increasing. Mobile shopping apps, like Amazon, offer shoppers a seamless experience. The streamlined, user-friendly app makes shopping online simple, efficient, stress-free and convenient, especially for users on-the-go. Plus, with Prime membership, users don't have to leave the site or get frustrated because they don't meet the free shipping minimum.
Mobile optimization increases sales, improves the buying experience and enhances customer satisfaction. Mobile optimization involves the incorporation of essential keywords, optimized product titles, content formatting tailored to mobile buyers and quality images.
Work with Our Amazon Product Page Optimization Experts
Determining what makes one sales listing perform better than another, even when the products are similar, can seem like a daunting task — especially for the everyday business owner who may not be familiar with all the intricacies and nuances of the Amazon algorithm.
Awesome Dynamic utilizes all available tools, best practices and gold standard case studies to optimize Amazon listings on your behalf. Use of these tools and practices typically results in listings that consistently rank higher and convert views to sales more effectively.
Constructing Listings That Speak to Customers and Amazon
As a buyer-based search engine, Amazon's goal is to ensure that when shoppers search for a product, they are shown relevant listings that drive them to buy. At the end of the day, Amazon is a business, and its main goal is to sell as many goods as possible to the greatest number of customers.
The listings that appeal most to Amazon are those that also appeal most to customers. The more successful a listing is among shoppers, the more conversions and profits are realized — for the seller and Amazon.
As a result, Amazon designs its algorithm and SEO practices to reward listings that best serve consumers. Amazon provides sellers with several key content areas to entice shoppers and optimize product listings, including title, bullet points, product description, photography, videos, A+ Content and backend search terms.
When these areas work together, optimization occurs and shoppers are more easily converted to buyers. Awesome Dynamic ensures that each content area is given the attention it deserves by:
Researching and focusing on keywords that are most relevant to the product and the consumer's search
Writing clear, descriptive copy that is easy for shoppers to digest and leads to an informed purchase decision
Highlighting eye-catching, informative product photography and videos to increase consumer interest and help them visualize the product
Formatting the listing with A+ Content to create a more compelling product story
Each of these techniques and best practices helps us develop a listing that fulfills the needs of consumers and ultimately creates the kind of content Amazon wants to see.
Keyword Research for Amazon Listing Optimization
Relevant keywords are the foundation of any Amazon listing. If the foundation is strong, your listing will stand tall — appearing higher up in search rankings and driving greater conversions. If your foundation is weak, your listing will crumble and appear in front of few consumers. Awesome Dynamic's job is to make sure your listing is built on solid ground.
To discover the keywords that are best suited for your listing, we conduct a thorough keyword search engine optimization (SEO) analysis. We research and incorporate into your listing the relevant words used most often by shoppers when searching Amazon for items like yours. With these keywords seamlessly integrated into your listing by our professional copywriters, you are on your way to greater optimization and visibility.
Copywriting to Create a Strategic Product Message
Your listing content has a greater impact on your Amazon search rankings than any other factor — which makes sense since it's the component that consumers interact with most. Crafting well-written content that strategically incorporates your most valuable keywords is the ticket to optimizing your listing for higher ranking and conversions. That's where we come in.
Our Amazon optimization copywriters take the time to understand the unique Amazon consumer journey. By learning and applying Amazon's copy guidelines and restrictions, we create strategic content that appeals to both the Amazon algorithm and the emotions that drive consumer purchase decisions.
Our writers develop creative, captivating copy for your listings:
Product Title
This is the first part of your listing that shoppers see. We carefully craft every title to entice shoppers to click while incorporating your most important keywords.
Product Features/Bullet Points
Informative, concise bullet points give visitors a quick overview of your product. Many shoppers never look beyond the bullets to your product description, so this content is crucial in driving conversions.
Product Descriptions
The product description elaborates on the information in your title and bullet points. It provides a complete and detailed synopsis of your product while maximizing keyword usage.
Backend Search Terms
We comb through our keyword analysis to identify your most important terms and properly format them for Amazon's backend.
Photography That Catches the Eye of the Shopper
With Amazon listing optimization, words are only half the battle. Amazon shoppers can't feel and interact with products the way they can in-store, so product photography must do a lot of the heavy lifting to bring the product to life. High-quality product imagery works in tandem with copy to support your product message and help drive greater click-through rates and sales.
Our Amazon team works with you to gather and create beautiful product imagery that helps provide shoppers with a complete and authentic view of your product. We focus on informative and compelling product imagery that:
Shows a 360-degree view of your product
Highlights occasions for product usage
Gives consumers a feel for how your product fits into their lives
Helps consumers grasp the size of your product
Captures important product details and features
A+ Content Takes Your Product Listing Further
A+ Content is available to sellers on Seller Central and Vendor Central. Both platforms allow sellers to provide shoppers with more in-depth product information, elaborate on product descriptions and highlight additional photos. This supplementary content goes a long way toward helping to increase conversion rates and decrease the rate of returns.
Our A+ Content services include:
Help determining if supplementary content is the right approach for your product
Copywriting for titles, description and product features
A+ Content template design or selection
Creation of high-quality photographs to highlight product details and meet Amazon's specifications
Optimization of product descriptions to help engage shoppers to buy
Listing products on Amazon's various marketplaces to help increase visibility and sales
Awesome Dynamic's Listing Optimization Package
We understand that while you need help with your Amazon product listing, you may have budgetary concerns. However, you need to start somewhere to move forward. This package gives you the essential first steps to improve your listing on Amazon.
Completed listing for one parent SKU (up to 5 child SKUs)
Data-driven keyword research
Backend search terms
Competitor analysis
Consumer-friendly content (bullet points and description)
Image recommendations *
FBA or FBM listing setup
Listing support for the first 30 days **
Expert recommendations for further progress
Amazon account must be in good standing. Client must be the brand owner and have page control of the product(s) being listed. Client must be ungated in the selling category.
* Image creation is not included in this package.
** This covers issues that may arise if Amazon changes requirements that result in your listing being affected within the first 30 days of its being live.
Get Started Today with Your Free Consultation