July 18th, 2021
What is Amazon Content Optimization?
Amazon Content Optimization is the process of improving your product detail pages with keywords, strategic copywriting, image creation and reviews in order to achieve greater conversions.
Not only are you making sure your product page is stronger with valuable content, you are also building confidence in your brand that is likely to draw in more sales. Below are some additional benefits that you'll likely see unfold as your content optimization improves.
---
How Can Amazon Content Optimization Benefit Your Sales?
Part of your job as an Amazon seller is to create the very best virtual shopping experience possible. By doing this, you are working to increase your sales potential.
There are several components that feed into your Amazon content optimization, which we go into more detail below. If those elements are carefully and thoroughly evaluated and improved, you can reap the benefits of:
Increased Organic Growth
Consumer Trust
When all of these components work together, your potential for selling successfully online grows substantially as well.
---
Understanding Amazon's A9 Algorithm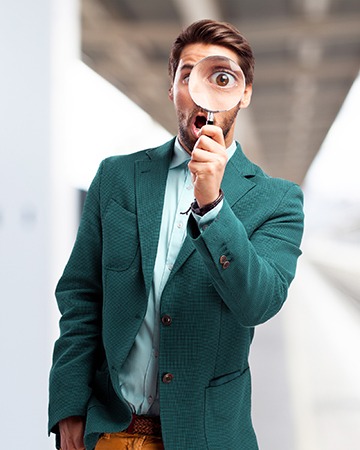 Before we get started it's helpful to have some background on how Amazon's search algorithm, named the A9 algorithm, works. Simply put, the A9 is the search engine that drives Amazon. The A9 algorithm places the best-selling products, with the best margins by the most customer-centric sellers in front of shoppers.
Essentially, the better you are at putting the customer first and selling on Amazon's platform, the more chances you will have to show up higher in the search results.
It's a little cloudy when it comes to knowing what exactly the A9 algorithm is looking for (and, of course, Amazon isn't going to reveal all their secrets). However, we know that making determinations that are important to your sales success is helpful and these four factors most likely come into play:
Sales Velocity
Text Match Relevancy
Price
Product Availability
If you'd like to take a deeper dive into understanding A9, Amazon's search algorithm, we highly recommend reading this article.
---
Overlooked Content Optimization Opportunities
Raise your hand if you've been browsing on Amazon and have come across a listing that had very little information, and maybe one or two less than stellar images. We've all seen those product listings.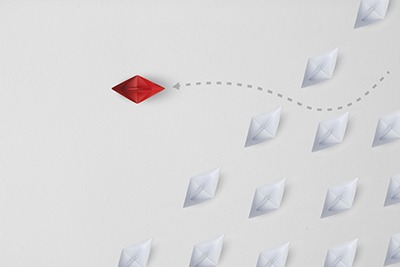 The lack of information and images leaves a lot to wonder about, and in most cases won't build trust with the buyer - thus losing out on that sale. The worst part is, the customer was on that product page, but didn't commit to buying the product because of the lack of information. The information that was provided left too many questions and didn't look professional. Due to a lack of product page optimization, the seller couldn't close the sale.
Oftentimes the things that we can do to improve our business are right under our noses. We just need someone to point it out because we are too close to the project, or in this case, the business.
Pay close attention to these three opportunities. If you need help evaluating your game plan and require expert help to execute the steps needed to improve your listing in these areas, let's chat.
Your images are your BEST assests
First, you should always aim to utilize all available image slots for your product listing. 

Next, make sure your images are telling your products story and are appealing to the eye. 

For example, let's say you are fielding many questions regarding the size of a children's backpack you sell and you've noticed your return rate is increasing due to the size confusion as well.

This is the perfect opportunity to visually show the consumers more in an effort to clear up any confusion. For starters, take lifestyle photos showing children of the appropriate age group wearing the backpack. 

Next, make sure you have another image that shows some common school supplies and what fits into the backpack.

Lastly, have a professional graphic designer help create an infographic that shows the backpack and the dimensions. 

By listening to your consumers and answering their questions visually, you will help dispel any misconceptions and be proactive in ensuring that they are getting the product they want.
Movement Catches Attention
Shopping online is great, but one of the caveats is that you can't physically touch the item to drive the sale home. This is where incorporating a product video can help fill that void.

Videos can give customers a better idea of how your product works. This is also your opportunity to give customers what they are missing out on from shopping in person. Give them the physical retail shopping experience that they crave in the form of a professionally shot video.

Some ideas to help you create a powerful video:

Showcase all angles of the product
Demonstrate how easy it is to set up and/or use
Highlight any important features and facts

Amazon's Helpful Programs

Amazon has also launched a number of programs to help Amazon sellers garner more reviews, protect their brand, improve their marketing efforts and more.

Vine: Reviews help to sell your product but getting reviews is not easy. Vine is available to sellers on Seller Central and Vendor Central. Here is the rundown for this program:

Ideal for new products with less than 30 reviews
Products are offered to selected buyers on Amazon (pre-vetted) for free in exchange for a review

Brand Registry: Protecting your intellectual property is a challenge but Amazon wants their space to be filled with trusted sellers.

Brand registry is for sellers who manufacture or sell their own branded products and own the trademark. What you can expect from enrolling in the Brand Registry Program is:

An accurate representation of your brand as you gain more control over Amazon product pages
Access to powerful search and report tools to help find cases of infringement
Proactive measures set in place to help identify and remove potential bad listings
Access to brand building tools like A+ Content, Stores and Sponsored Brand ads
Dedicated 24/7 support

Promotion Opportunities: Sometimes people need reminders and little pushes to entice them to purchase. Amazon gives sellers options to do just that through the use of coupons, discounts, deals, Subscribe & Save subscriptions and more.

---
Create a Strong Product Listing
Part of your job (and our job as Amazon Seller consultants) as an eCommerce seller is to create the very best virtual shopping experience possible. In order to do that there are many working pieces that go into your product listing. Those pieces all fit under the category: Amazon Content Optimization.
Keyword Research and Implementation

Keywords are the foundation of every successful Amazon listing. They can make the difference between your listing being hidden in search results or sitting on page one.

It's important to remember that you don't need to bog down your listing with words that you 'think' will help you rank better on search results. Your keywords need to be carefully placed within your copy and should be relevant to your product.

Writing Copy

When writing your listing copy it's important to not only appeal to the Amazon algorithm but also the emotions that drive consumer purchase decisions.

The keywords used within your copy need to help sell your product, while also discreetly aiding the search algorithms performance. That being said, be strategic in how you utilize your most relevant keywords.

Starting with your title, include the most relevant but also the most descriptive keywords that are also true to helping people identify what you're selling. Ideally, the first five words should clearly describe the product in question.

Next, work through your bullet points. Put the most important content first. The goal is to incorporate additional keywords while you are describing your product.

Lastly, work on your description. Typically this is the last area that consumers draw their attention but it's still an important piece to your sales journey. This area gives you room to really set the tone and build an image with words. Let the customer know any additional information that didn't fit in the bullet points but also paint a picture of what this product would mean for their life.

High Quality Images, Graphics and Videos

Your images work hard to make a great impression, and they can either make or break your listing. Great images support your product's details, and share important information visually. Oftentimes, consumers look at the images before or instead of reading the bullet points.

Shoppers can't physically touch and evaluate your product when shopping from their phone or computer. Your images and videos need to fill that gap. Through the use of product images, lifestyle shots, infographics and videos that convey the sensory experience of the product, you can visually educate buyers.

Share More

Product detail pages are very limited, and you are often restricted by strict character counts and other constrictions. This is why we recommend investing in creating A+ Content and Brand Stores. They give you access to more real estate to showcase your brand story, additional products and information, and provide you with more room to add photos and videos.

Amazon estimates that A+ Content helps trigger the "buy now" response and can help boost sales by up to 10%.

Brand Stores are a great asset to enhance your brand presence. You can drive traffic directly to your store and share your entire catalog. While the customer is on your store pages they are only seeing your brand. This gives you the opportunity to intrigue them and build their trust with an immersive online shopping experience.

Get Proof

People like and need to see that your product is what you say it is. That's why those yellow stars at the top of your listing are so important.

We will admit, getting reviews isn't for the faint of heart. It's not an easy task but it's so worthwhile and will contribute to your future success as a seller. Here are a few tips on how to get reviews - the right way.

People are quick to post when they aren't happy. So, always put the customer first. Be proactive with your customer service by being a responsive seller. By setting your customer standards high, and by going above and beyond your competition, you will see momentum. People notice and it will probably be slow and steady. But that's okay since your goal is probably to be in business for years, not days.

---

Now that you are more familiar with Amazon Content Optimization, are you ready to evaluate your listing and make improvements? If you need an expert set of eyes, we're here to help. We dive into 100s of accounts daily and can thoughtfully make recommendations as well as help you implement changes.

Set up your free 30-minute consultation to learn more today.