Amazon Pay-Per-Click (PPC) Management Services
Boost Visibility & Increase Sales | Grab Your Free Consult
About Amazon Paid Search Advertising
The average seller may wait months for a product to show up in Amazon's organic search results, but Amazon Pay Per Click Ads get your products in front of the right customers almost immediately. By putting a little bit of ad spend behind your listings and taking advantage of your Amazon advertising options, you can quickly bump your products up to the first page of search results. Let our Amazon PPC management experts guide you in the right direction.
With Awesome Dynamic's Amazon PPC Consulting, a team of professionals monitors and manages your PPC campaign(s). Advertising on Amazon can draw more clicks and conversions faster than without advertising. Clients who have invested in our Amazon PPC advertising services have experienced:
An increase in sales

Greater brand visibility

Lower Advertising Cost of Sales (ACoS) over time

Greater brand loyalty

Higher brand awareness
Amazon PPC Marketing May Lead to Higher Organic Rankings
Did you know that Amazon PPC advertising helps improve your organic search rankings? PPC ads give us valuable insights into how well specific keywords help drive clicks. Applying keywords that were successfully used in PPC ads linked to your product detail pages allows us to better optimize your product listings and boost your ranking in organic search results.
Amazon PPC Advertising Creates a Seamless Experience
Amazon ads often don't feel like ads at all. Amazon PPC ads blend in with the other products in the organic search results, creating a more seamless and less intrusive experience for shoppers — and more clicks and conversions for marketers.
There are a variety of Amazon advertising options to help vendors and sellers grow their businesses and expand their reach. Whether you are new to Amazon PPC advertising or interested in optimizing your existing campaigns, our Pay Per Click campaign management services help you get the most bang for your advertising buck.
Decreased Advertising Expense by 52% & Maintained Sales
A small but thriving fishing tackle company reached out to Awesome Dynamic needing to decrease their overall Amazon advertising spend of about $18,000 per month. Their concern was that decreasing their ad budget would have a corresponding negative impact on sales. They did not have the time to develop a level of expertise in PPC optimization.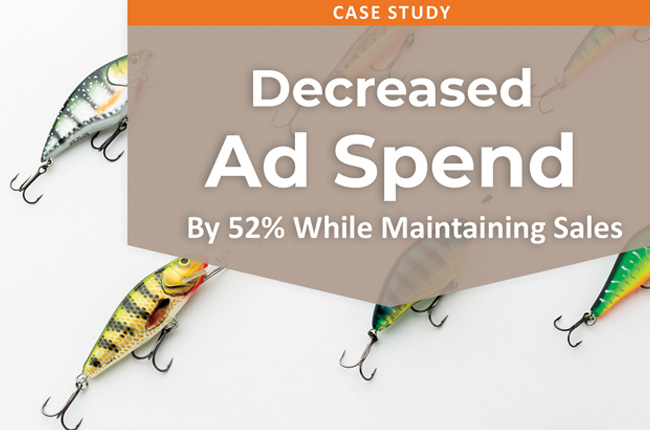 Unlock the Benefits of Amazon PPC Management
Increase Sales
Consumers come to Amazon ready and willing to make a purchase. PPC advertising helps you target shoppers currently looking to purchase products like yours and direct them to your product pages and Amazon online store.
Boost Visibility
Advertising may give your brand and products an instant boost in visibility. Amazon PPC ads are strategically displayed in highly visible places — such as on product detail pages or on the first page of search results — to grab the shopper's attention.
Control Costs
With Amazon Pay-Per-Click advertising, you pay only for the clicks your ads receive. By tracking your ad spend and performance through your campaign reports, you see what's working and what isn't and adjust your ad campaigns to maximize the effectiveness of your ads and PPC strategy.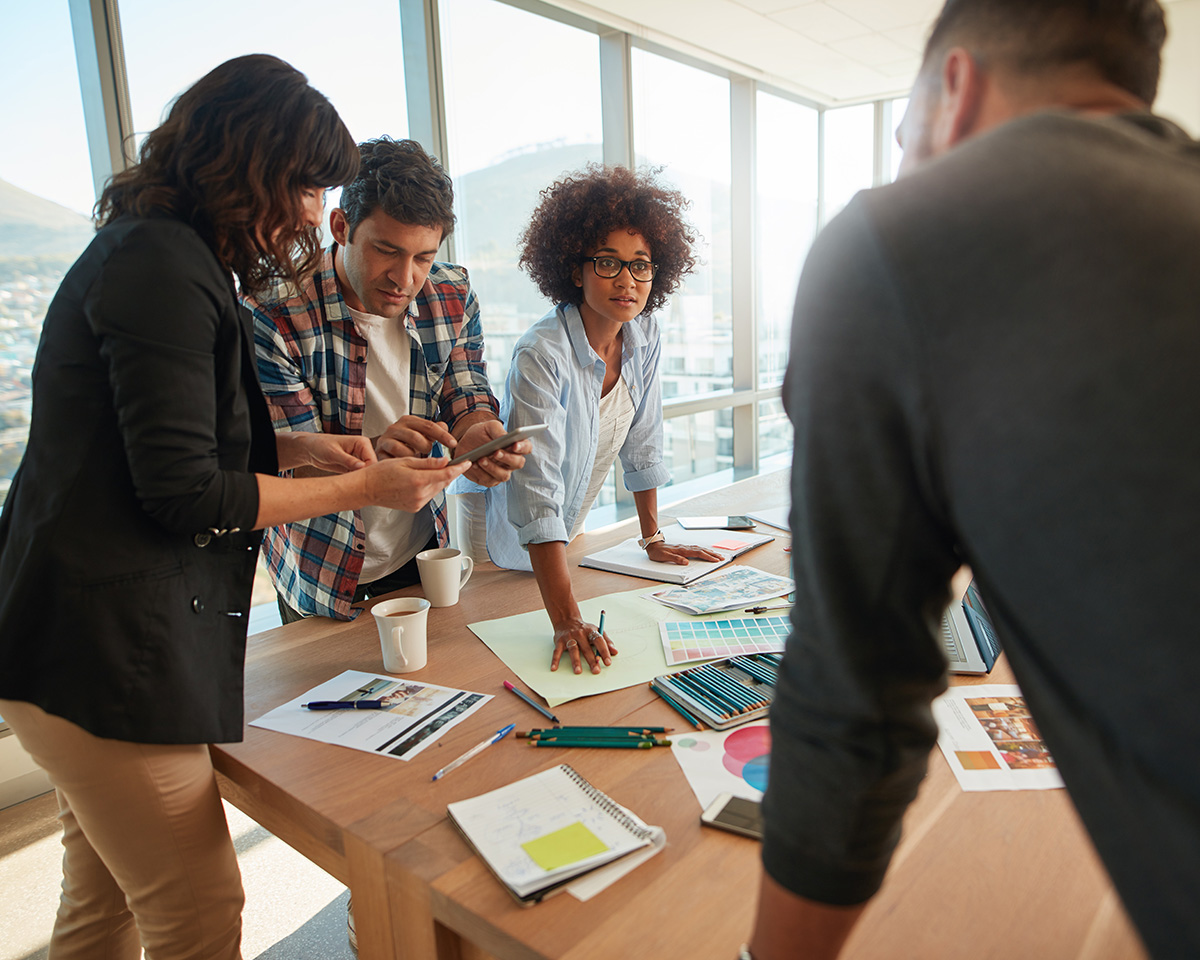 Types of Amazon PPC Ads and Their Eligibility
Amazon offers sellers access to four PPC advertising formats to boost visibility. While all ad formats are available through Amazon, certain ad types are restricted to certain sellers. What Amazon performance advertising options are available to you? Here's a breakdown of the available PPC advertising formats:
Sponsored Product ads

let you promote individual product listings to consumers as they browse their search results.

Sponsored Brand ads

help drive awareness of your brand by featuring your brand logo alongside three of your products.

Sponsored Brand video ads

appear on Amazon as well as in outside markets, and link customers to your product detail page.

Sponsored Display ads target shoppers as they browse similar products; these ads may be configured to reach audiences outside of Amazon.
More About the PPC Advertising Types
Sponsored Product Ads
Sponsored Product ads are keyword-targeted Amazon pay-per-click ads that appear above and within search results as well as on product detail pages. These ads are shown on desktop and mobile devices.
This Amazon optimization platform offers the most granular control over ad targeting precision and is a great Amazon PPC management tool for boosting your sales and visibility. Simply choose how much you want to bid for a click, set a daily budget to help control your ad spend, and pay only when your ad is clicked. With Awesome Dynamic's Sponsored Ads Management, we help determine which keywords and bidding strategies are best for your products to ensure you're getting the most bang for your budget.
---
Sponsored Brand Ads
Sponsored Brand ads are keyword-targeted, pay-per-click ads that appear at the top of the search results page. These Amazon PPC ads feature your brand logo, a custom headline, and three of your product listings. If you don't offer three Amazon products, you cannot run this type of ad.
By clicking on a Sponsored Brand ad, the shopper is directed either to a landing page that features a variety of products or to your Amazon Storefront. If you are an Amazon Vendor and eligible for Amazon advertising, a third option allows you to direct shoppers to any Amazon URL that houses at least three of your products.
---
Sponsored Brands Video Ads
Video ads appear on Amazon as well as in outside markets. These attention-grabbing videos stand out in desktop and mobile results, and link customers to your product detail page.
---
Sponsored Display Ads
Sponsored Display ad campaigns use auto-generated display creatives that help inspire purchases and have the familiar Amazon look and feel. Based on the targeting options selected, ads are run on desktop and mobile, on detail pages, and across other Amazon pages. Ads can also be configured to reach audiences off Amazon via third-party publishers. When shoppers click your ads, they are directed to the product detail page.
Combine Multiple Ad Types to Reach Goals
For eligible sellers, our Amazon PPC Agency recommends running an assortment of different ad types. Each ad format has unique strengths and helps the seller accomplish a variety of goals. We keep your goals and budget in mind as we incorporate the best combination of ad types into your Amazon search engine placement marketing strategy.
Ad Targeting and Keyword Match Types
Amazon remarketing and PPC ad targeting are performed on the keyword level as well as on the product Amazon Standard Identification Number (ASIN) level. Essentially, sellers place bids on relevant keywords or ASINs, and if their bid wins and their ad matches the search, the ad is displayed to shoppers.
The best Amazon Ads PPC Agency will consider every available option to determine the strongest course of action for your brand. As part of our Amazon PPC management services, your Awesome Dynamic team undertakes thorough keyword research to determine which keywords will produce the best results for your products. 
Additionally, the best Amazon Ads PPC Agency will use this research to determine the terms you should bid on and manage your ongoing bidding strategy. With many years of experience and clients in a wide range of industries, our Amazon PPC Services are designed to make the most of your budget. 
Choosing the Right Keyword Match Type
Choosing the right keyword match type is paramount to reaching customers and driving more sales. Here are the main areas of keywords that your Amazon experts research and explore on your behalf:
Broad Match
Broad match keywords offer the widest traffic exposure. In this case, your ad may appear when a shopper searches for your keyword in any order, including close variations.
Phrase Match
Phrase match keywords are slightly more restrictive than broad match but can drive more relevant traffic to your ads. Your ad may appear when a shopper searches for your exact phrase or a sequence of words that includes your keyword.
Exact Match
Exact match is the most restrictive keyword match type, but it helps to drive the most relevant traffic. For your ad to appear, a shopper's search term must exactly match your keyword.
Negative Phrase and Negative Exact Matches
Both negative keyword options help to maximize relevant clicks and minimize irrelevant keywords. Applying a negative match type to keywords prevents your ads from showing when a shopper searches for those terms.
With a wide range of Amazon SEO services, Awesome Dynamic advertising experts research and determine which keywords to target for your campaign as well as develop a plan for your advertising placement and bidding. Our PPC Campaign Services keep your advertising campaigns on track, producing results while staying within budget.
Amazon PPC Management Best Practices
Sponsored Product Ads
Use keyword suggestions and track performance to help optimize future campaigns.
Target keywords most relevant to the products being promoted.
Set the maximum bid you are willing to pay for each click.
Sponsored Brand Ads
Target keywords most relevant to the products on the ad page.
Maximize impressions for the ad using phrase and broad match keywords.
Use engaging headlines to help drive clicks.
 Sponsored Display Ads
Utilize targeting options to run ads on desktop and mobile devices.
Run ads on product detail pages as well as other Amazon pages.

Use auto-generated display creative to help inspire purchases and maintain a consistent look and feel while shopping on Amazon.
Ready to Start Amazon Pay-Per-Click Advertising?
Unlike many Amazon PPC companies, our Amazon PPC consulting agency believes in a steady approach. You don't have to develop your strategy all at once. Instead, we use the first few weeks of your campaign as a test-and-learn period. By closely monitoring your performance, we develop a strong Amazon performance advertising strategy that propels you forward and positions you for long-term success.
Set Your Goals
The best Amazon PPC management approach is to use your advertising goals to help shape your strategy. Knowing your goals before you get started is important. If your focus is on driving sales, we focus your ads on converting clicks into orders. If you're hoping to create greater brand awareness, we focus on impressions and set strong cost-per-click bids to help you win more keywords and achieve greater visibility.
During your first consultation, our Amazon PPC consulting agency will go over these goals to help ensure we are putting together an advertising strategy that aligns with your desired outcomes.
Decide Which Products to Advertise
With our Amazon Pay Per Click Services, we carefully select the right product listings to help you effectively reach your goals. If you're using Sponsored Product ads, be sure to check that the products you choose are in stock and competitively priced to increase your chances of having your ad displayed and winning the Buy Box.
Prep Your Product Detail Pages
Amazon display advertising can drive shoppers to your product detail pages, so you want to ensure that your listings are as strong as possible. Our Amazon PPC Agency will review your listings and optimize your content to make sure it includes:
Accurate, descriptive product titles
High-quality product images and infographics
Relevant, useful product information
Five feature bullet points
Relevant keywords in the copy and on the backend